Malone Theatre presents its second original full-length musical: Mess of Flowers
Opening March 15, book and lyrics are written by Ellie Zumbach'19. Under the direction of Tammie McKenzie, the score is written by Steve Parsons.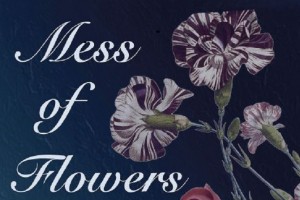 Agnes "Aggie" Sharp's father disappeared years ago from the small, conservative town of Aster controlled by the religious fist of Pastor Thomas. While her family is not accepted around town, she thought their lives were changing for the better when her brother and the wealthiest girl in town are paired up for the annual Flower Exchange. But when that girl turns down her brother's proposal, it starts a string of events that change the whole town forever, digging up questions from the past that certain people want to stay buried.

What began as a short story for Introduction to Creative Writing evolved into a stage musical through an upper-level course in scriptwriting.

"When Ellie showed me how the plot and characters for her script changed and grew out of the original short story, I was excited by her potential to create a great stage production," said Tammie McKenzie, professor of communication arts and director of theatre at Malone.

Zumbach believes that the process of making her script into a musical was one of the hardest, yet most fulfilling, experiences of her life.

"Preparing 'Mess' for the stage has taught me community, the importance of following your instincts, and learning to trust in others' abilities and ideas," said Zumbach. "It was difficult handing my writing off to other people. I wonder if this is what it feels like to send your first child off to school: you know that's what is best for it, but you are still worried about what could happen? 'Mess' has gotten only better now that it is a community effort and I am so glad I didn't listen to my fear and insecurity by keeping it to myself."

The production will run March 15, 16, 19, 20 at 8 p.m. at the Malone Theatre in Founder's Hall, at the corner of 25th Street and Yale Avenue in Canton. Tickets are sold at the door: general admission is $10; student tickets are $3.