Malone University a host site for SheLeads, a Missio Alliance summit
October 28 | 11:30 a.m. - 5 p.m. | Johnson Center Dining Room | Register today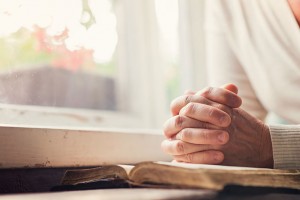 Malone University is the Canton regional site for SheLeads, a Missio Alliance Summit, which will be held on Saturday, October 28 from 11:30 a.m. - 5 p.m. in the Johnson Center Dining Room. The Summit exists to encourage and equip women and welcome men as they imagine together where God is leading the Church. The summit is live in Pasadena and will stream at venues throughout the country. Also, there will be a panel of local speakers who will add to the conversation (See their bios below.)
Registration
$45 ($25 for students) includes a meal, a book*, and free access to the recordings after the summit. Please note, after October 8, the registration increases to $65.
About the conference
Lead Together
It's time for women and men together to rediscover God's vision for shared leadership in the Church and Christian ministry.
When we lead together, we see the family of God restored.
When we lead together, we learn a new vocabulary for mission.
When we lead together, we better reflect the person of Christ.
When we lead together, we more fully embody Jesus' gospel.
Out of these convictions, Missio Alliance has created the SheLeads Summit.
The Summit exists to encourage and equip our sisters and to welcome our brothers as we imagine together where God is leading His Church, for the blessing of the nations.
Will you join us for this honest, grace-filled, and hopeful conversation?
Presenters
Jean Burch, Senior Pastor, Community Bible Church of Greater Pasadena
Todd Hunter, Founding Bishop, The Diocese of Churches for the Sake of Others
Nancy Ortberg, CEO, Transforming the Bay with Christ
Malone Panelists
Debbie (Urdiales) Noble, Pastor of Adult Education & Fellowship, Alliance Friends Church
T.C. Ham, Associate Professor of Biblical Studies
Kara Ulmer, director, World Relief Akron
Summit Director
Mandy Smith, pastor & author
Book Launch
The Summit is the book launch for Emboldened: A Vision for Empowering Women in Ministry by Tara Beth Leach, published by InterVarsity press. Women are central to the mission of God. Tara Beth Leach, senior pastor of her denomination's flagship church, issues a stirring call for a new generation of women in ministry: to teach, to preach, to shepherd, and to lead. Providing practical advice and encouragement, Leach shows how God not only permits women to minister—he emboldens, empowers, and unleashes them to lead out of the fullness of who they are.