Malone University launches new undergraduate program in Urban Studies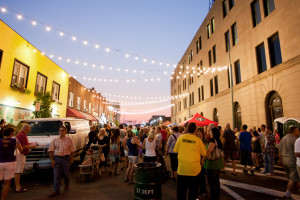 Malone University launched a new academic program in Urban Studies to prepare students for roles in community and economic development, community organizing, urban ministry, non-profit organization management, and service to city government. The program draws upon a wide range of disciplines including history, sociology, social work, political science, and business. Additional elements of the program will include hands-on learning opportunities in the Canton, Akron, and Cleveland with a focus on justice, civic responsibility, peace, and reconciliation.
"Graduates of the program will become servant leaders and advocates for cities and their people," said Malone Provost Greg Miller. "Our location allows our students to gain experiential learning opportunities in regional urban settings with our many partners throughout Northeast Ohio."
Students in the program will choose a concentration in the form of a second major, allowing them to couple urban studies with another passion such as business, criminal and restorative justice, history, human services, ministry, and social work.
"As Canton's university, Malone seeks to prepare students to serve the church, community and world," said Miller. "Eighty percent of the United States population and 60% of the world's population live in urban environments. Our graduates will be equipped to make a transformative contribution in those settings."
For more information, visit www.malone.edu/urbanstudies.