Malone University launching women's and men's lacrosse programs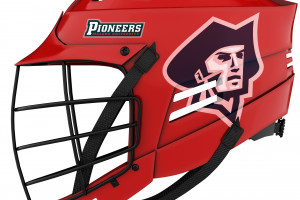 Malone University officials today announced that the institution is adding women's and men's intercollegiate lacrosse programs. With the additional programs, Malone offers students 17 intercollegiate programs competing at the NCAA Div. II level and as members of the Great Midwest Athletic Conference (G-MAC). The conference launched women's competition in 2016 followed by men's lacrosse in 2017.
"Lacrosse continues to grow in interest in Ohio, the Midwest, and along the East Coast, places where we attract students," said Tanya Hockman, interim director of athletics. "Adding lacrosse is a natural extension of our strategic plan for athletics and made possible by the installation of the competition field of Pioneer Park."
Both Malone teams will call Pioneer Park their home field. The multipurpose, synthetic athletic field is under construction and will be completed by August of this year. Malone officials will launch a coaching search this spring and the Pioneers will begin intercollegiate play in the 2022-2023 academic year.
"This is an exciting time in Malone athletics," said Hockman. "Finishing Pioneer Park, winning the G-MAC championship in men's athletics, and now the launching of lacrosse represents the momentum we feel in our programs and as an institution."
Are you interested in Pioneer LAX?
Dan Carmany, admissions counselor for athletes, stands ready to answer your questions.