Malone University now offers online Associates Degree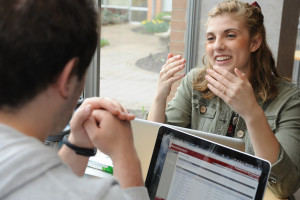 Malone University has established an online Associate of Arts degree designed for non-traditional students. The program allows students to complete the degree in 18 months while still employed. Through an accelerated curriculum, graduates are broadly educated in the liberal arts and are prepared to pursue their vocational interests with a deepened and expanded understanding of people, our nation, and the world.
"The program is the perfect stepping stone to a bachelor's degree and provides students with transferable and employability skills to help students excel in their current work setting," said Cindy Wilson, executive director of management studies. "Employers are looking for candidates that can think critically, communicate clearly, problem solve, and work ethically as a member of a team made up of diverse individuals. This program creates multiple paths for working adults to advance in their careers."
Graduates of Malone's Associate of Arts program with an interest in pursuing a bachelor's degree can seamlessly transition into the University's Accelerated Degree Completion Program in management and can earn both degrees in 30 months. Additionally, students can earn up to 28 credits for work and life experiences through Malone's Prior Learning Assessment program.
"We designed the program with working adults in mind," said Wilson. "Students have the flexibility to learn when and where it's most convenient. Our program is distinctive as courses are taught with a Christian worldview, allowing students to learn to apply their faith to their careers and contribute to their communities with an ethical disposition."
For more information on Malone's new Associate of Arts degree, visit online.malone.edu.