Malone University President David King announces plan to retire at the end of the 2021-2022 year
Malone University President David King has announced that he will retire from the presidency at Malone at the end of the 2021-2022 academic year on June 30, 2022.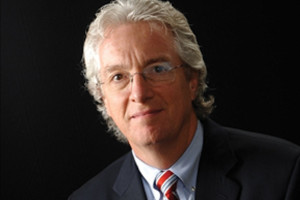 King will complete 10.5 years as president at the time of his retirement.

"Malone owes Dr. King a great deal of gratitude for his leadership through unparalleled, challenging times," said Rod Neuenschwander, chair of the Malone University Board of Trustees. "The higher education sector has been a stressed industry in the last decade with continued threats to the traditional business model. Dr. King's leadership has been essential as we pivot to a new reality and leverage the opportunities ahead while guarding our history and mission. He has been a relentless ambassador for the University. David and Winnie have represented Malone exceedingly well and have been passionate advocates for our students."
Under King's leadership, Malone has developed and launched new academic programs such as cybersecurity, data analytics, digital arts, and criminal and restorative justice and has established more than 100 partnerships with Northeast Ohio organizations, businesses, and non-profits.
King has been an advocate for independent higher education at the national level as an active member of the Council for Christian Colleges & Universities and the National Association of Independent Colleges and Universities. King has also held leadership roles in the Christian College Consortium, the Association of Independent Colleges & Universities of Ohio, and the Ohio Foundation of Independent Colleges. Additionally, he has served as chair of the President's Council of the NCAA Div. II Great Midwest Athletic Conference.
Throughout his presidency, King has been an advocate for the quality of the Malone student experience. He established the Pioneer 100, a 100-kilometer bike ride, to raise money for student scholarships through per-kilometer pledges. The 2020 Pioneer 100 raised more than $100,000 for student financial support.
King has secured two gifts of more than $1 million as part of a $25 million campaign that has exceeded $20 million. Major campus enhancements during King's presidency include installation of the Pioneer Park competition field which will be completed in August, installation of a new Center for Student Success in the Malone library, and renovation of student spaces in the Brehme Centennial Center, Osborne Hall, and several residence halls.
King came to Malone in 2012 as the University's 13th president. He previously served as provost at Eastern University where he worked in positions of increasingly responsibility including chief development officer and executive dean of the Campolo College of Graduate & Professional Studies, vice president for administration, and as director of human resources.
A graduate of Eastern Mennonite University, King went on to earn master's degrees in human services administration and human resources for development from Villanova University and the Ed.D. in higher education administration from Temple University.
Malone trustees will initiate a search process to identify King's successor.