Malone University receives grant from Dominion Energy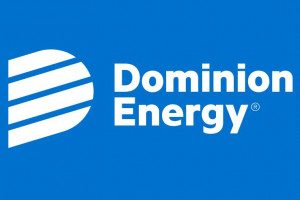 Made possible by generous support from Dominion Energy, Malone University has been commissioned to create a series of videos for K-4 students that teach about the environment. The Virtual Environment project, funded by the $4,700 grant, will give current and future teachers a way to bring quality, realistic, and experiential education into the in-person or remote classroom.
"As educators, we are striving to find ways to give our students meaningful experiences in the classroom during this unprecedented time of virtual learning," said Nancy Varian, director of the Center for Professional Development at Malone. "Our project, 'Virtual Environment: Bring the Outside Inside' enables us to share educational content about the environment through videos and interviews for the classroom."
Malone is one of 118 organizations selected for this year's Dominion Energy environmental stewardship grants. The competitive grants support education and stewardship projects that preserve, enhance, or make nature more accessible.
"These grants support programs and people dedicated to making our world a better, more livable place for future generations," said Hunter A. Applewhite, president of the Dominion Energy Charitable Foundation. "It's a privilege to support these community efforts to improve the environment and provide environmental education opportunities."
The Dominion Energy Charitable Foundation has awarded $1.3 million in grants to organizations working to improve natural spaces or teach about the environment. Over the last 15 years, Dominion Energy has donated over $37 million to a wide variety of environmental projects across its footprint.