Malone University receives numerous third-party endorsements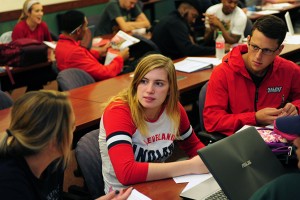 This Fall, Malone University has been included in a number of valuable rankings and lists.
"Third party endorsements are heartening as they give recognition and authenticity to the value of our programs," said President David King. "We serve our students in a variety of formats, but the quality and character of the education is distinctly Malone."
Notable mentions:
Money Magazine named Malone to a "Best College for your Money" list.
U.S.News & World Report recognized Malone in both its "Best Colleges" and "Best Values" lists for 2018.
SR Education Group, an education research publisher, recently announced their "2018 Top and Most Affordable Online Colleges" rankings. The Project Management program at Malone University received accolades for academic quality and value in the online higher education marketplace.
Zippia, a West Coast hiring platform whose mission is to provide career resources for new professionals, recently ranked Malone University #4 for the quality of its Special Education programs and #5 in Ohio for the quality of its bachelor of nursing program. There are approximately 45 institutions that offer special education in Ohio; and, according to the Ohio Board of Nursing, there are 39 baccalaureate programs in Ohio.
Top Education Degrees listed Malone University as #4 in Ohio for its Early Education Degree Programs.
College Choice named Malone to its "Ohio's Best 25 Colleges" list. Malone was the only Stark County institution recognized. It also ranked Malone at #9 for "Best Online Colleges".
The Student Loan Report highlighted Malone University for leaving its graduates with low levels of student loan debt.