Malone University to partner with local high schools to offer College Camp, a free program for parents
In an effort to help families understand the often complicated college search process, Malone University will offer a free workshop called College Camp: A Training Program for Parents.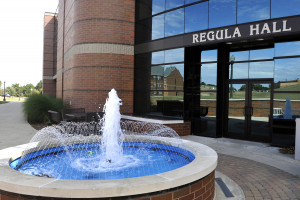 The College Camp program seeks to help parents acquire information about the college search process and understand all of their options, including financial aid programs.
College Camp is scheduled for Saturday, October 26, 2019 from 9 to 11 a.m. in the University's Brehme Conference Center. Malone is partnering with Canton City Schools, GlenOak High School, and Cuyahoga Valley Christian Academy to offer the free workshop, which will include presentations and question-and-answer sessions with high school guidance counselors and financial aid professionals. Each participant will receive a packet of information to assist them with their college search process.
"This is not a day of promotion for Malone University," said President David King. "Our focus is on the process and options for families. We want participants to leave our campus better informed of all the resources available to them to make the college search process successful. Our region and our state need to increase the percentage of citizens going on for further education after high school."
The schedule is as follows:
8:30 a.m. Check in
9 a.m. The College Search Process: The high school counselor's view
10 a.m. Financial Aid: What you really need to know.
You can register for this free program here. For more information on College Camp, call Tim Bryan at 330-471-8539.