Malone, Walsh Universities team up to "Tailgate Against Hunger"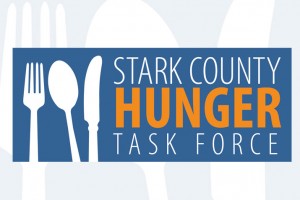 While crosstown rival Malone and Walsh University athletes passionately battle it out on the football field at the brand new Tom Benson Stadium on Saturday, November 11 at 1 p.m., the institutions' business students will join together on the sidelines to pitch in for a common cause: fighting hunger in their own backyard.
Along with the Jackson and GlenOak high school Key Clubs, the Kiwanis Club of Belden Village, the Stark County AKTION Club (a Kiwanis service leadership program for adults with disabilities), Malone's Enactus team and Walsh's DeVille School of Business will host the eighth annual "Tailgate Against Hunger."
Food and/or cash will be collected by the volunteers, and donated to the Stark County Hunger Task Force (SCHTF). Every dollar provides up to seven pounds of free groceries. According to the SCHTF, one in six Stark County residents is hungry; 15.9 percent struggle with food insecurity. The Task Force is an emergency line of support for those in need of food assistance by providing food to one of more than 30 local food pantries. Learn more at starkhunger.org.
"Through our partnership with Walsh University and the collection of monetary and physical donations, we have been able to raise more than 80,000 pounds of food and we have plans to continue to add to that contribution," said Chad Mallory, president of Enactus. "All of these collections support the Stark County Hunger Task Force, an amazing organization that fights hunter within our local community. We are proud of our partnership and look to continue it next year and beyond."