Modeling community
It is a general rule that success is built on a solid foundation, and this is a principle that Ben Adams '13 exemplifies throughout his life.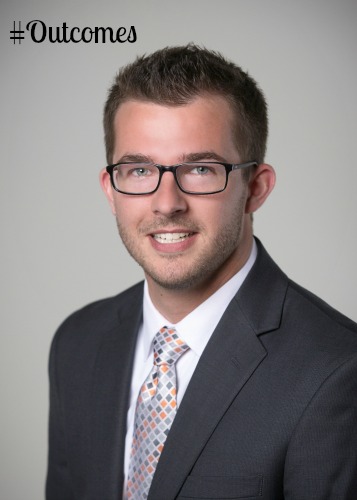 A graduate student at Oakland University, Adams recognizes the impact that his years at Malone had in preparing him for his next steps.
"The personal, focused investment the faculty and staff put into my time at Malone provided me with great role models and direction as I navigated my undergraduate years," he said. "The professors across the board challenge students to push their limits and thus far, this has proved beneficial to my graduate work."
Not only is he pursuing a graduate degree in higher education leadership, Adams also is a graduate resident assistant for the University Apartment Community, supervises resident assistants in the apartment community, and facilitates activities of Oakland's International Village, an apartment community dedicated to the success of international students.
"We find that our international students through language barriers, their relocation, and the fast pace of the university setting often need more direct, intentional assistance that best comes from peers," Adams said. "These domestic students, including the RA assigned to that building, work to foster a learning environment that allows all students the best chance to succeed."
Despite the challenges of balancing work and school, Adams thrives in his position.
"This job allows me to live life with my coworkers," he said. "We have a great opportunity to experience the highs and lows of life together. It isn't a 9-5 job, and you don't take your work home with you, but at the same time your work is your home."