Multiple degrees open doors to unique media ventures
When Kalee Boyd completed her bachelor's degree in organizational management at Malone in 2012, she had no idea what God had in store for her career path.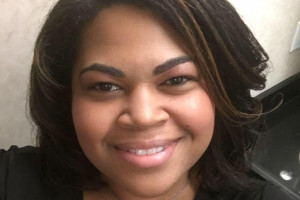 "After completing an associate's degree in human and social services at Stark State, I knew I wanted to serve others in some way," Boyd said. "My internship for the program was emotionally-heavy work and I learned then that social services were not the right fit for my personality. But I also knew there were other ways to help the community at large. My sister had started the organizational management program at Malone and she connected me with an admissions counselor who could help me. From our first meeting, I felt welcome on campus and knew Malone was the right place for me."
As a full-time employee away from campus, Boyd is grateful for the community she gained through her cohort of classmates.
"My work schedule didn't allow me to have extra time on campus, but my classmates helped me make it across the finish line," she said. "Our cohort met every Tuesday and we took turns as groups bringing in weekly dinners. Our primary instructor, Randy Savage, led us in prayer and created a space where we could share joys and hardships together. We became a family and socialized outside of class. I still see some of those people today."
Boyd's experience with her bachelor's degree at Malone was so successful that she chose to return for a master's degree in 2016.
"Upon first completing my degree in 2012, I told myself I was done being in the classroom for a while, but then I watched my classmates from our cohort choose the MBA program, so I began to think more seriously about the opportunity," she said. "They really encouraged me to keep going and I'm so glad that I did!"
Now an account executive in advertising at Spectrum, Boyd has advanced in her career at her employer of more than 15 years.
"My Malone experience showed me that hard work and vested time pays off," she said. "What started as a sales assistant position became so much more, and I now have opportunities to meet with business owners and marketing directors, helping them create effective marketing strategies. I am grateful that Malone empowered me to take my career where I never would have imagined!"
Her full-time work at Spectrum has opened other doors, too. In June, Boyd co-founded Canton Backstage, an urban digital newspaper, with Grammy-nominated recording artist Kelly Williams. They highlight local businesses, city officials, and artists through interviews.
"We also started KINGdom Culture with Prodigal Son, and I get to co-host," Boyd said. "It's an inspirational show on the NOW TV network that brings Christian music and a short message of encouragement from someone I interview. Season 2 will be exciting because I'll be speaking with more pastors and offering a message myself! For now, our viewers can find full episodes on YouTube."