Non-traditional path ends in personal fulfillment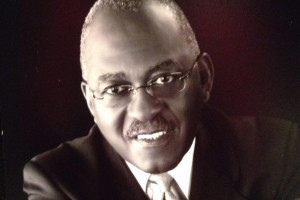 George Lemon '19 has achieved many accomplishments throughout his life. He achieved the rank of major in the United States Army and served as a helicopter pilot and as commander of the Army National Guard helicopter unit based at Akron-Canton Airport. He reached the position of corporate vice president of marketing and sales in a Fortune 500 company, was appointed to several corporate boards, and is a leader in his community. Even with all those successes, Lemon was missing out on one of his biggest personal goals: to obtain a bachelor's degree.
Lemon enrolled at Malone in 1997 as a degree completion student, which offered the fastest option to build on the associate's degree he earned from Stark State College. In March of 1999, he completed his classes with a 3.97 GPA. He was informed that, while he had enough completed credit hours, he needed six additional liberal arts classes to meet Malone's graduation requirement. Unable to do so before the date of graduation, Lemon did not graduate with the class of 1999.
For more than 17 years, he did not move any closer to achieving his personal goal until Dr. King reached out to him to serve as a leader in the Malone community. Lemon explained his situation and Dr. King was sympathetic about his previous Malone experience, promising that someone from the University would reach out to him. Cindy Wilson, Executive Director of Management Studies, contacted Lemon and encouraged him to complete the six additional liberal arts courses he needed to graduate.
"Had it not been for Dr. Wilson's encouragement and counsel, I would not have completed the requirements," said Lemon. "There is no question that she is the reason I completed those courses to graduate from Malone University last spring. She is a genuine asset to the University and an inspiration to many Malone students."
Lemon's road to achieving his bachelor's degree was a long and unique path. It also shows that it is never too late to receive your degree from Malone.
"At age 77, long since retired from my professional working career, the satisfaction of graduating summa cum laude with Malone's class of 2019 is personally fulfilling. I did it for me," he said.