Nurturing new life in the midst of a pandemic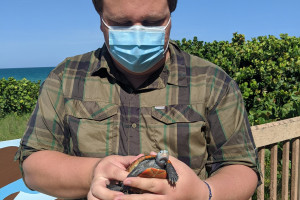 In the summer of 2020, Lane Jones '21 was staying at his family's vacation home in Florida near the Barrier Island Sanctuary. In an effort to fulfill the internship requirement for his zoo and wildlife biology major, he decided to walk in and ask the Barrier Island Sanctuary if they had openings. Made possible by a grant from the Herbert W. Hoover Foundation, he was invited to participate in a five-week internship.
The Barrier Island Sanctuary in Melbourne Beach is committed to educating tourists and locals with exhibits, hands-on films, and classes. Jones answered visitors' questions while he fed diamondback terrapins, glass lizards, seahorses, turtles, and other creatures.
"My time at Malone's zoo helped me to properly care for the animals that were at the Barrier Island Sanctuary," Jones said.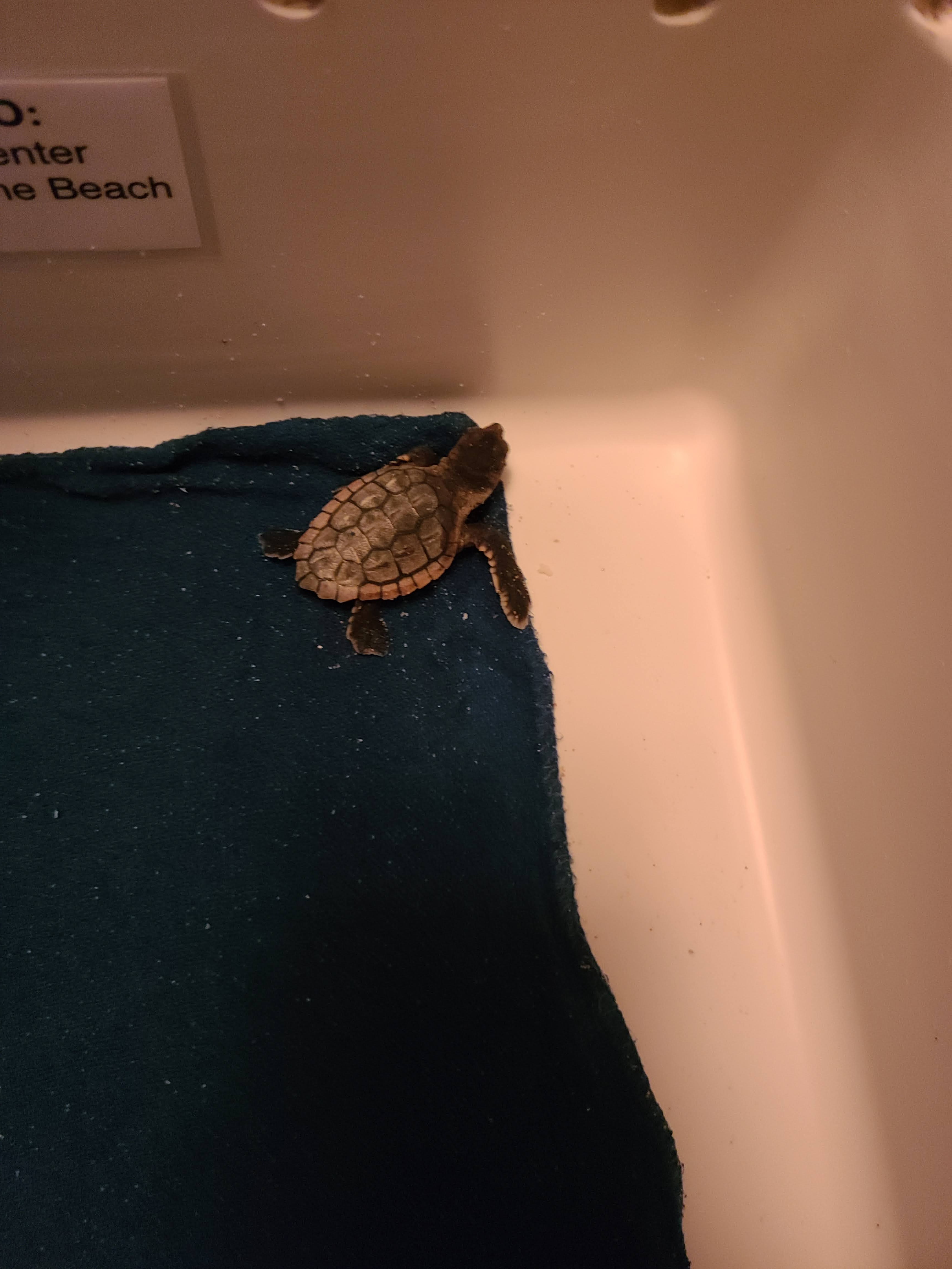 Jones educated many visitors about the appropriate viewing practices of wild sea turtles during hatching season. A common misconception is that turtles don't mind red light, but Jones explained that any light or noise can scare, confuse, and disorient the animals.
"We tell people to bring no light, just go and let your eyes adjust," Jones said. "If you want to see sea turtles in the wild you just have to wait."
Jones had many interactions with marine life outside of the sanctuary, including catching fish, tracking turtle nests, and removing gopher tortoises out of traffic. One of his most memorable encounters was keeping a sea turtle hatchling for the day and releasing it that night.
"After watching other hatchlings struggle, being able to take one of them back and release her into the wild was something that I can't describe," Jones said. "That was the most powerful thing I've done in my life so far."
The Barrier Island Sanctuary takes some of their injured turtles and washbacks, hatchlings that were brought back in by the tide, to the Loggerhead Marinelife Center for rehabilitation. There, Jones experienced first-hand what he wants to do after graduation.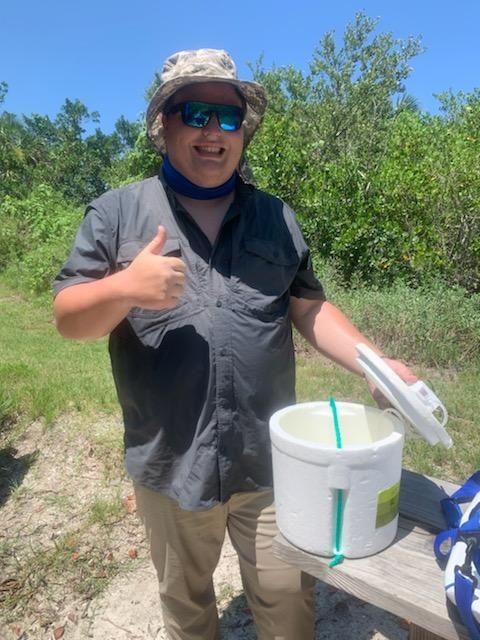 "The Loggerhead Marinelife Center treats them and hopefully can release them," Jones said. "If they can't release them because of how badly damaged their shells or flippers are, these turtles will be cared for in the new zoo facilities they are currently building."
"I would love to do sea turtle rehabilitation," Jones said. "It is a way for me to connect with God's creation and to help protect these endangered species."