Pioneering a new trend in pediatric nursing
Tammy Troyer '09 RN, BSN, MSN, and soon MBA, is part of a new and growing trend in healthcare – Nursing Informatics.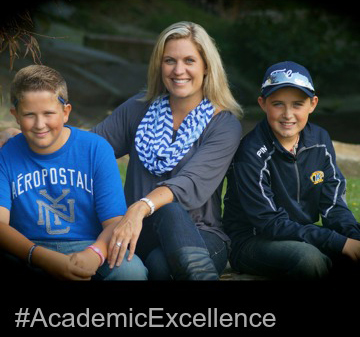 As a clinical documentation improvement specialist at Akron Children's Hospital, Troyer helps ensure payers, such as Medicaid, reimburse hospitals for the full extent of their care, and ultimately improve patient care by having a more complete medical record.
Her team is highly valued as they help the hospital receive reimbursement for millions of dollars for care that was provided but somehow not completely documented and billed.
"This is such an awesome and upcoming field, and just one avenue for nurses to explore," said Troyer. "The most rewarding thing about my new position is that it is brand new to the hospital and I have been able to help build it from the ground up. It is very rewarding to have your input taken into consideration and see the effects it has on a program."
While such programs have existed in adult and general hospitals for many years, Troyer said they are still rare in children's hospitals.
Troyer spends a good amount of time rounding on patient floor, looking at charts and working closely with doctors. She knows from experience that two conditions – sepsis and respiratory failure – are ones that often receive less than full documentation and she views her role as an educator to providers in improving charting and documentation.
"It's kind of like being a medical detective," she said.
Troyer, who has previously worked in Akron Children's pediatric intensive care unit and post-surgical recovery area, has been committed to advancing her nursing education and Malone has made it possible to juggle work, school and raising her family.
Troyer's twins were just three when she began studying at Malone.
"If I had an exam coming up, they would sit down and write their own note cards while I wrote mine," she said. "They are now 13 and I still involve them with my job. They are very interested in my new position and tell everyone about it. We donate back to the hospital and I am raising very compassionate young men now instead of those toddlers!"
Compassion, said Troyer, is a lasting lesson she took with her from Malone.
"Always be compassionate in whatever field you go into," she said. "Sometimes all it takes is a touch to make someone feel better, or a prayer to help get someone through a rough time. Never let your job be automatic, always give 100% because you never know whose life you will touch."