Recent graduate steps into lead pastor opportunity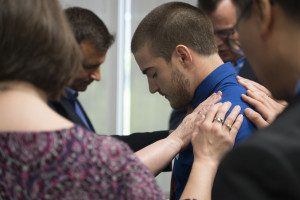 Jacob Hayward '19 is a recent Pastoral Ministry graduate from Malone, and, as of July, he is also the lead pastor at Urbana Friends Church. Hayward's Malone experience pushed his faith and leadership abilities to new heights, and he credits the people he encountered throughout college for much of that change.
"The faculty and staff at Malone are devoted to bringing God into the classroom, not just through teaching but tangibly through their love for students," he said. "Malone prepared me for ministry because of the connections I made in the broader Christian community. The education was important but the relationships I formed are invaluable."
Hayward, pictured at the Challenge to be Salt and Light Ceremony (held annually on the day before Commencement), chose Malone because God placed a calling on his heart to preach and Malone was the best school he knew of that would enable him to do so. He was also not the first in his family to attend Malone, as his uncle was also an alumnus. Now that he is fully pursuing that calling, Hayward finds fulfillment in collecting stories and proclaiming the greatest Story.
"My day begins and ends with prayer to guide my work and to intercede for my people. I attend as many local events as possible, meet with other pastors, and develop opportunities for churches to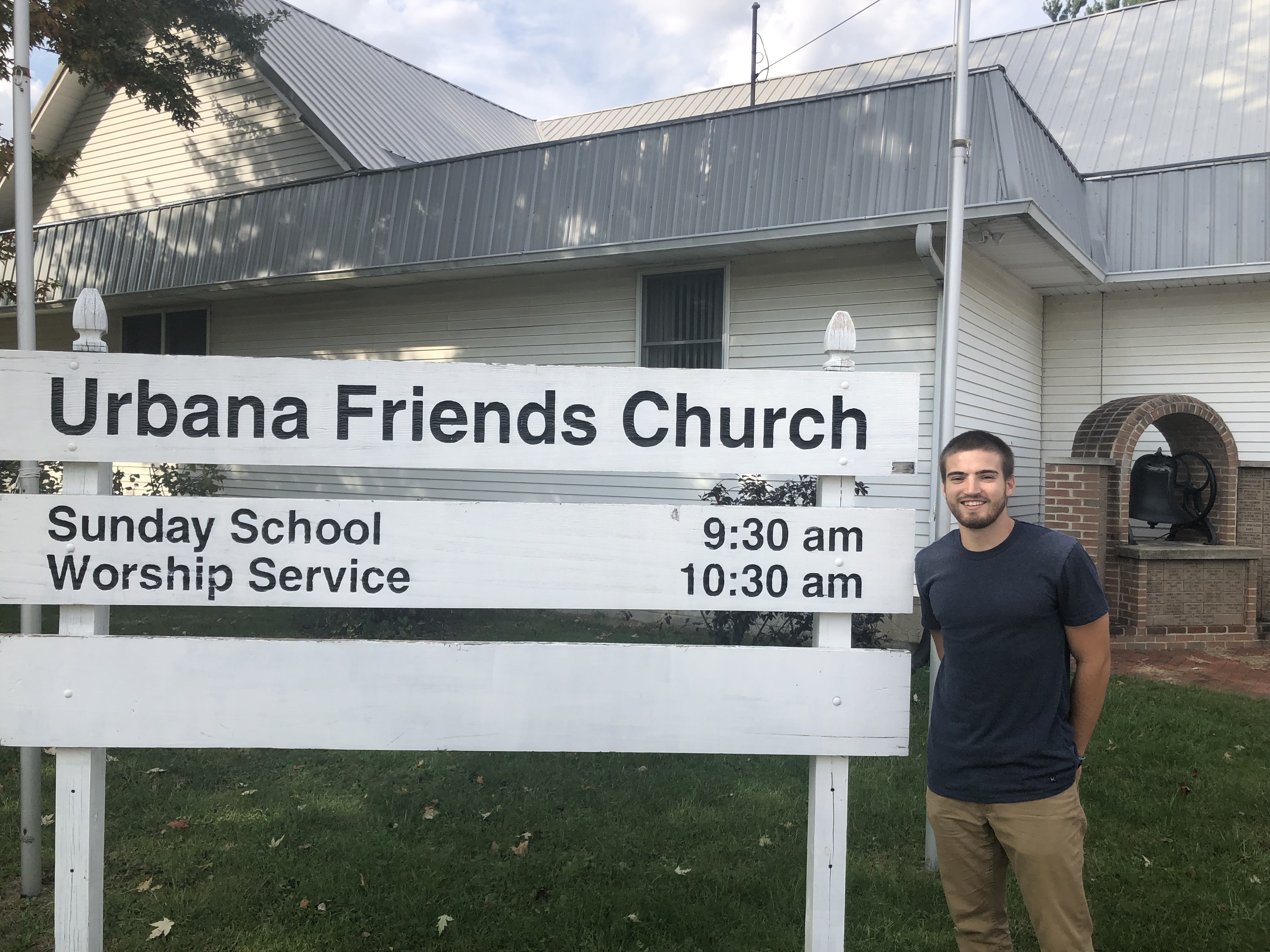 break down walls and become involved in the community," he said. "I talk to people and walk with them through the valleys and celebrate their victories. I listen to the hopes of people's futures but also hear the tales of their pasts. All the while, I can connect all things to the story of Christ and how He is a part of our lives."
It's not very common for someone to obtain a lead pastor position straight out of college, but Hayward is grateful that Urbana Friends Church decided to take a chance on him.
"I am so thankful for Malone, the faculty, my friends, my supportive family and church, and especially God for saving me. No matter what the future holds, to know God has held and will hold me in His hand leaves me with nothing but praise."