Rod Neuenschwander tapped to chair Malone Board of Trustees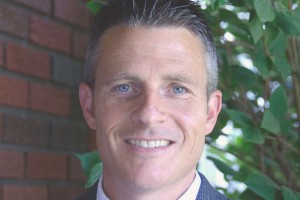 Rod Neuenschwander, president of the Ruhlin Group, has been named chair of the Malone University Board of Trustees. Neuenschwander, a summa cum laude graduate of Malone in 1999, was elected to a three-year term and has spent the past six years as vice chair of the board and chair of the finance committee. He succeeds David Murray, who recently finished his second term as chair of the Malone Board.
Neuenschwander oversees and directs the strategic objectives of the North Canton-based Ruhlin Group, which partners with struggling companies and helps them through recovery. He serves as the company's lead consultant and is an expert in business turnarounds. Prior to his appointment to the Malone board, he served his alma mater as a member of the alumni executive board. During his time at Malone as a student, he was senior class president.
"Rod is one of our own and has a passion for his alma mater," said Malone President David King. "He has an extraordinary business mind and has a solid understanding of higher education through his service on the board. I'm excited about partnering with Rod to continue Malone's positive trajectory and enhance the student experience which helped shape him and lead him to the level of success he has achieved in his life."
Neuenschwander and his wife, Liz, also a 1999 graduate of Malone, have three children, twin sons, Brendon and Iain, and daughter, Kaysie.
"I'm honored to be asked to serve Malone in this capacity," said Neuenschwander. "When Liz and I look back at our Malone days, the quality education we received, it's impossible to put a value on all that we received. For us, to be able to play a small part in helping other students have this experience is priceless. I'm eager to work with President King to ensure Malone can transform students' lives for generations to come."