Servant leader supporting colleagues in education
Plain Local Schools' superintendent Brent May '95 will step into the role of President of the Buckeye Association of School Administrators (BASA) this August to continue championing public education in the State of Ohio.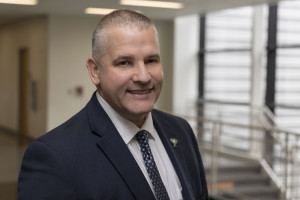 A Louisville native and educator in the district for 25 years, May is excited to lead his peers from around the state as they work to ensure that students from all backgrounds have quality opportunities to help them meet their full potential.

"I love our district because our students have a chance to experience the real world in daily life," said May. "Our 6,000 students spanning 28 square miles come from all walks of life, bringing with them diverse perspectives and experiences. We believe this creates opportunities for us to teach respectful dialogue and critical thinking so that they'll be prepared to give back to society in meaningful ways, whether they enroll in college or trade school, enlist in the military, or go directly into the workforce after graduation. That's the value of a Plain Local education."

May's passion for education was nurtured and accelerated by attending Malone.

"Both Robert Starcher and my professors made a huge impact on my life," he said. "They modeled leadership and character to me in ways that stick with me to this day. I often think of them as I mentor the teachers who work in our district or interact with our students, and I value the wise things they shared with me during my time at Malone."

For May, the choice to attend Malone was initially driven by a love for baseball. However, by the time he graduated, his athletic experience was only one piece of a formative puzzle.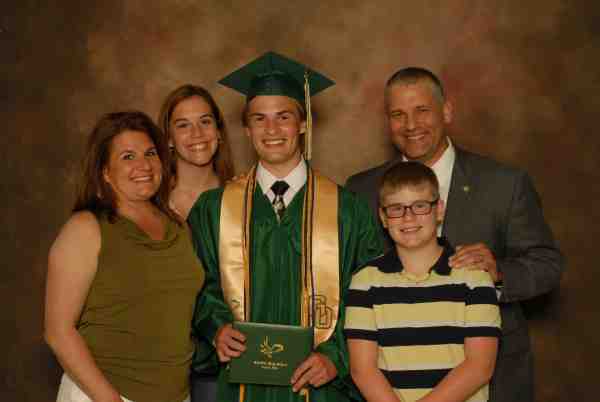 "I initially chose Malone because I wanted to play for Coach Starcher, but it wasn't long before I began to see the larger value of a Malone education," he said. "Not only did I meet my wife and some of my best friends, I also began to see the value of small class sizes and professors who knew me by name. With Malone in my rearview mirror, I now see that I wouldn't have made it at a larger school. The culture of Malone, Coach Starcher, and my professors made me a better man, husband, and father. They helped me grow spiritually and showed me that life is what you make it. They taught me the dramatic impact of who you surround yourself with."

As May prepares to step into this additional leadership role, it's his goal to help the education system in Stark County, and Ohio, be the best it can be.

"I've been a member of BASA for 15 years, and I know it's helped me serve Plain Local better as I learn how other administrators around the state support their individual communities," said May. "Back here at home, I believe Stark County is strongest when all of our districts are successful. Athletic rivalries and school spirit can be fun, but when we all work together we're able to break down barriers which might hinder us otherwise. We want Stark County to thrive and we want longtime residents to want to stay and raise future generations here. Plain Local and Malone both play a role in that and I think we're stronger because of it."