Shari Hansen to lead the Malone University Board of Trustees
Shari Hansen, an IT leader with Progressive Casualty Insurance, has been named chair of the Malone University Board of Trustees. Hansen will serve a two-year term. She is the first female to serve as board chair in the history of the Institution.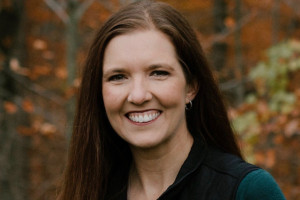 Hansen joined the Malone Board in 2016 and is a 1999 graduate of the University. She also earned her MBA from Case Western Reserve University. Hansen began her career at Progressive as a systems engineer and has advanced through positions of increasing responsibility to her current management role.
"I'm eager to work with my colleagues on the board, the administration, and the Malone community to help the University fulfill its noble mission," said Hansen. "I know well the way Malone prepares graduates for life and work in a complex and rapidly changing world. My Malone experience shaped my life and who I am as a person. I want that to be the experience for generations of students to come."
Hansen transitions to the board leadership position at the same time that Malone transitions to the presidency of Dr. Gregory J. Miller, who was named the University's 14th president in February and begins his formal responsibilities on July 1.
"Shari is a strategic thinker, she knows Malone well, and she is a relentless ambassador for the education provided here," said Miller. "I look forward to partnering with her as we answer our call to these leadership positions."
Hansen succeeds Rod Neuenschwander, Partner, Ruhlin Promotion Group, who recently completed three years as chair.