"The Next Chapter" offers more than books
Tucked away in downtown Canton, nestled between the Arts district and the Business district, is one of the city's newest ventures – a vintage bookstore dubbed "The Next Chapter."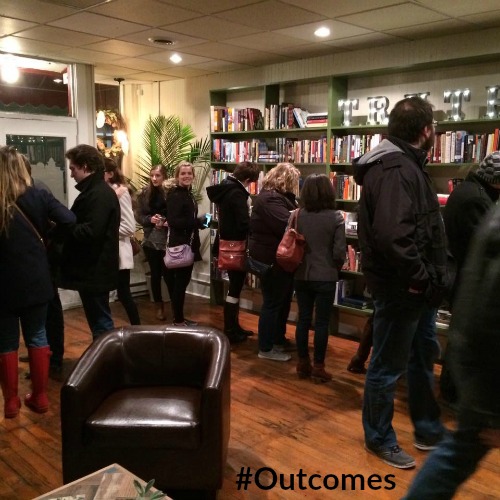 The bookstore is operated by Rising Hope Canton, a ministry started by graduate school alumnus Chad Minor '15, who earned a master's degree in theological studies, and his wife, Jamie.
"We wanted to find ways to engage with culture in a meaningful way," said Minor. "We offer excellent books and the shop is curated by Dr. Carl Pace from Malone and his wife, Anne. They choose books through the lens of whatever is good, whatever is beautiful, whatever is true."
The shop offers cozy leather chairs, tables, and a few bar stools along a bookshelf where customers are invited to "dream, learn, collaborate, think." Paperbacks are offered for $6-8, Hardcover books start at $10. Proceeds benefit the work of Rising Hope.
One bookcase is dedicated to "Professor Picks" – titles selected by faculty from Malone's Department of Bible, Theology, and Ministry.
"The Next Chapter offers outside-the-box evangelism – and provides the community with good literature that transforms culture," Minor said. "We wanted a space to interact with the community, a sort-of 'third space' that gives people ways to connect."
Last month, the shop hosted a political debate between Richard Regula and John Mariol, who are running for Stark County Commissioner, and looks to host more debates in the future.
"And divine appointments have occurred every time I set foot into this place," Minor said. "Every day is just incredible. These four chairs have seen so many stories. God definitely has his hand on this space."