Our response to injustice: Dr. King's message to our community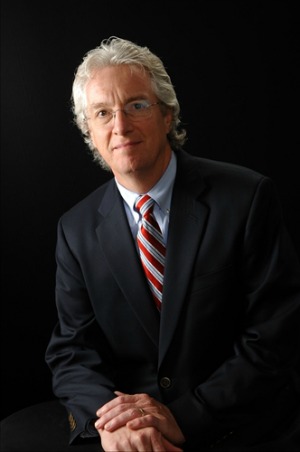 Colleagues,
Like each of you, I have been challenged anew in recent days to consider the ways in which I am – or should be – using the voice that I am privileged to possess. As we witness in endless loop the abject horror and injustice of George Floyd's death, I have been reminded in raw and persistent ways that the voices of the voiceless in our communities are systemically suppressed, are marginalized, and are many.
I am white. I am male. I am privileged.
I have never felt a need to harbor a scintilla of concern about the way in which my son or daughter or my grandsons or my granddaughters may be perceived by, let alone treated by a police officer.
I have never had to think twice about the extent to which I may be economically disadvantaged in the job market, in the housing market, or in any other financial transaction.
I have never walked on a sidewalk with a thought of causing a person of another color to become tense with concern.
I have never had to think about, nor have I felt as if there may be ways in which my presence or that of my family and friends was segregated from others in some invisible yet pervasive and structural manner.
My reflections on my family history and heritage have always elicited warm thoughts of community and progress; never generations of oppression, pain or suffering at the hands of institutional racism and systemic injustice.
In recent years, when reading Michelle Alexander and Bryon Stevenson and Isabel Wilkerson and Gilbert King and Trevor Noah and Ta-Nehisi Coates I have been sickened by the statistical realities and experiential pain of the plight of generations of our Black and Brown brothers and sisters, yet I have only on occasion been challenged to illuminate a close friend's face superimposed on these statistics or these experiences.
Malone University is a Christian (Christlike) university (community of teachers and scholars and students). With deep humility I share my voice in this moment ripe for our contributions to important and necessary conversations and action.
As a Christian university we covenant to integrate our faith in all manner of our programming and our student experience and our shared vocational calling. This is most formally explicated in our Educational Goals, goals that challenge us "to embrace God's call by serving as agents of justice, reconciliation, peace, and truth who extend Christ's kingdom in [our] churches, communities, and the world."
As a Christian university we aspire to bear witness to our students and our community by living out our Foundational Principles such that "God's grace is evident in our communal life as we seek to live out this calling in a broken world."
As a Christian university what might our first action be in this moment of societal anguish? As followers of Jesus let us commit anew to emulating Jesus in His ministry; to walk alongside and to stand with our brothers and sisters who are oppressed and marginalized, to reflect, and to pray.
May we as a campus community encourage one another and hold one another accountable to action so that:
Others of every color and persuasion experience Christlikeness in us as a community;
Others of every color and persuasion experience our deeply held belief that all

men and women are created in God's image; and,

Others of every color and persuasion experience our sincere effort - every hour of every day - to live out His two greatest commandments; to love the Lord our God with all our heart, soul and mind and, to love our neighbor (no exceptions) like ourselves.
May we not be blind or naïve to our failures and openly ask for forgiveness.
May we continually submit to new learnings, the truth of others' experiences, and the unwavering pursuit of true community.
May we listen, may we hear, may we learn, may we lament, and may we act. May our hearts, our minds, and our actions contribute to unity and to peace and to hope. And may the ways in which we are experienced and the ways our voices are heard reflect Christ in us rather than political alignments or narcissistic self-truths.
Lord Jesus Christ, Son of God, have mercy on me, a sinner. Thank you for your grace as I/we persist in our journey "of being conformed to the image of Christ for the sake of others." (M. Robert Mulholland, Jr., An Invitation to a Journey)
In Prayer and Humility,
David