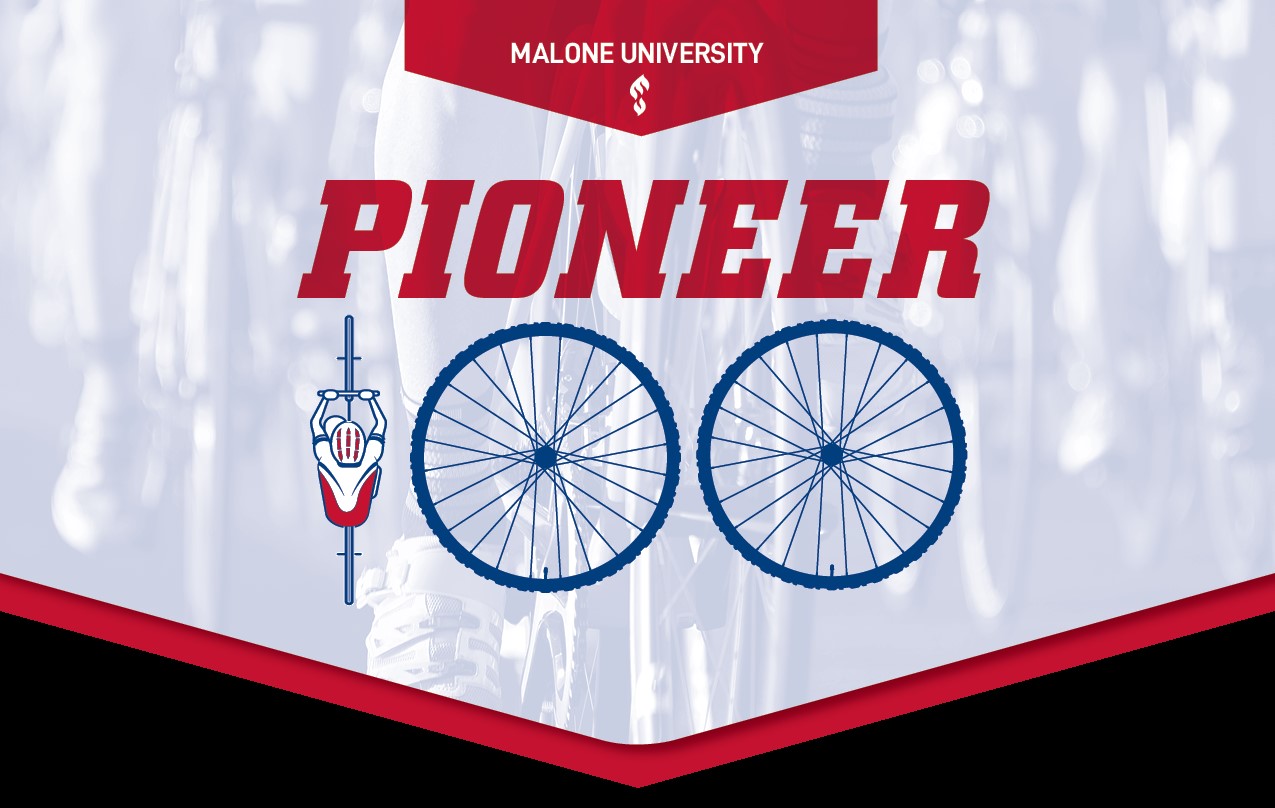 Thank you for your support of Malone students through investing in Malone scholarships! We had a beautiful day on Saturday, September 19th for Dr. King's ride and are thrilled to share that we have raised more than $100,000 for student scholarships! We are grateful for alumni, friends, and a community who desire to see the Institution thrive as a distinctive university focused on providing a Christ-centered education.

Our donors help us ensure that Malone students are enrolled based on their ability to be successful in our transformative, faith-integrated environment rather than on their ability to pay.
President David A. King, an avid cyclist, relentlessly dedicates time to ensure that funding is available for Malone student scholarships. For the 5th year in a row, he completed the Pioneer 100 and sought per-kilometer support from the Malone community.
We offer our sincerest gratitude to all of our Pioneer 100 donors.
Affording the cost of post-secondary education continues to be challenging for the families of college students. At Malone, we work diligently to be good stewards of the financial resources God has entrusted to us. We strongly believe that investing in our students through increased scholarship dollars is a worthy use of these resources.
DURING THE 2019-2020 ACADEMIC YEAR:
We devoted more than $18M in financial aid for our student body
More than 95% of Malone students received some form of financial aid