Meet Counselor Tim Morber
Tim believes that the purpose of life is to discover one's purpose on this earth and fulfill that purpose throughout the rest of one's temporal life.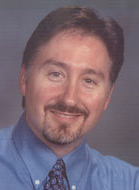 Tim discovered his purpose as a sophomore in high school: he knew then that he wanted to serve others as a professional counselor. And Tim has been fulfilling that purpose since 1989.
Tim has lived and worked in the Akron/Canton area all his life. He was born and raised in Akron and attended the University of Akron. There he completed a Bachelor of Arts in Psychology degree. He stayed close to home and earned a Master of Education (M.Ed.) in Counseling and Human Development from Kent State University. He did some post-graduate work, also at Kent, and then embarked on his professional career.
In 1995, Tim was licensed as a Professional Clinical Counselor in the State of Ohio. In 2000 he was granted the supervising counselor credential. Tim has served children, adolescents, adults, couples, and families. He especially enjoys working with college students because, "They can be so genuine. Students challenge convention. That's refreshing. They also seek understanding, not only of themselves, but those around them," he says.
Tim has served as director of the Counseling Center at Malone since 2005.
"Working on a Christian campus brings a different set of challenges," he says. "There is the challenge of being in the world but not a part of it; of discovering one's purpose as God intended; and balancing God's grace and our own behaviors."