Do you enjoy learning about yourself and other people? Come explore the wonders of the human mind and behavior through lab exercises with video games and simulations, and field trips that will introduce you to major scientific discoveries in psychology!


You will see how our psychology program stimulates personal growth, opens doors to social service jobs, and can also prepare for graduate studies leading to many different opportunities in scientific research or service in schools, clinics, hospitals, private practice, and more.
When: June 18-22
Who: Students entering grades 10-12
Cost: $425 (includes meals, lodging, t-shirt, and transportation/admission to activities)
Check out the flier for Psychology Camp!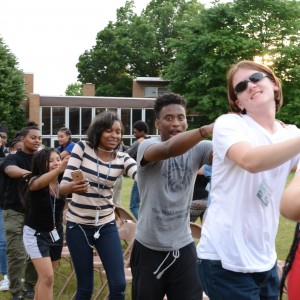 Register for an Academic Summer Camp today!
The registration deadline for all academic camps is Friday, May 26 and seats in each camp are limited.