Computers are a part of nearly everything we do. Come explore some ways of how and why technology works. Have fun with fellow campers while solving problems using computer code!
You will have the opportunity to sharpen your skills in software development for PC, mobile and web code, gain hands-on experience with computer hardware platforms, operating systems, networking, and even develop a video game.
When: June 18-22
Who: Students entering grades 10-12
Cost: $425 (includes meals, lodging, t-shirt, and transportation/admission to activities)
Check out the flier for Computer Science Camp!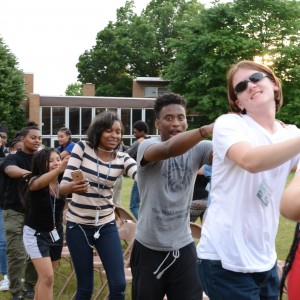 Register for an Academic Summer Camp today!
The registration deadline for all academic camps is Friday, May 26 and seats in each camp are limited.