Students can attend the Creative Writing Camp for personal enrichment or they can apply to participate in the camp as part of a seven (7) week College Credit Plus (CCP) course: ENG 231: Introduction to Creative Writing. This is a three (3) credit hour course.
The first week of the course will be on-campus instruction through Creative Writing Camp, while the remaining six weeks of the course will be completed online.



To participate in the CCP Course option:
Please begin the application process, then an admissions counselor will follow-up with you regarding your eligibility to enroll.
Upon admission to Malone as a College Credit Plus student, please contact the Center for Student Success to register for ENG 231: Introduction to Creative Writing (choose the "hybrid" course, not the "online" course).
330-471-8640 or dblack@malone.edu


Please register and pay for the camp separately.
Creative Writing Camp is priced at-cost and is not included in the price of the course. When you register for the camp, be sure to select the "CCP course option" so we can account for you correctly.
Register for an Academic Summer Camp!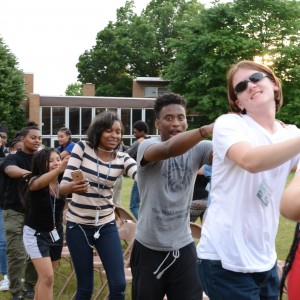 The registration deadline for all academic camps is Friday, June 1 and seats in each camp are limited.
Once you have completed the online registration form, please pay online.