Students can attend the Creative Writing Camp for personal enrichment or they can apply to participate in the camp as part of a six (6) week College Credit Plus (CCP) course: ENG 231: Introduction to Creative Writing.
One week of the course will be on-campus instruction through Creative Writers Camp, while the remaining 5 weeks of the course will be completed online.

To participate in the CCP option:
Please begin the application process, then an admissions counselor will follow-up with you regarding your eligibility to enroll.
Upon admission to Malone as a College Credit Plus student, please contact the Center for Student Success to register for ENG 231: Introduction to Creative Writing. (330-471-8640 or dblack@malone.edu)
When you register for the camp, be sure to select the "Creative Writing Camp- CCP option" so we can account for you correctly.
Register for an Academic Summer Camp!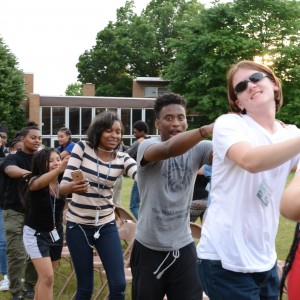 The registration deadline for all academic camps is Friday, June 1 and seats in each camp are limited.
Once you have completed the online registration form, please pay online.