Our team of knowledgeable faculty members and current students are excited to meet you and work with you during Camps Week!
Jaclyn Dwyer, Director of Creative Writing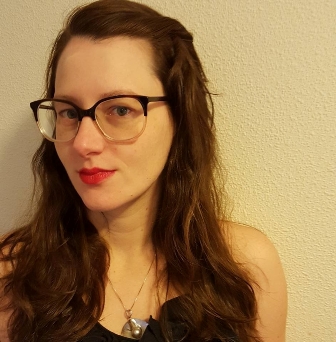 "I am originally from Pennsylvania and earned my Ph.D. in Creative Writing from Florida State University, where I studied and taught fiction and poetry. I actually met my husband, Rob Stephens, in my first poetry workshop at Florida State; he and I have two young daughters who feature in my writing quite a bit.

I've written a number of essays on motherhood, birth, and social policies. I am also interested in writing more about the challenges of raising strong, independent girls in our world and the role that Christianity and faith can play in cultivating self-respect and empathy toward others.

In addition to these essays, I also write poems, stories, and have recently completed a novel. My poetry collection, The Bride Aflame, explores romantic and familial relationships. Many of the poems speak to coming-of-age experiences centered around a marriage. Many of my short stories deal with surreal and traumatic experiences. My novel, Mirabilis, draws on my Catholic background and deals with themes of asceticism and sainthood.

I look forward to meeting all of you and to reading your stories, poems, novels, essays and anything else you happen to put pen to page!"