Are you considering a career in nursing or other health-related fields? Learn more in our fully-equipped School of Nursing & Health Sciences clinical lab!
You'll get real-life experience working with nurses, students, and Malone faculty and get ready to prepare for a rewarding career. You'll also gain exposure to the EMS field and even earn first aid certification!
When: June 18-22, 2017
Who: Students entering grades 10-12
Cost: $425 (includes meals, lodging, t-shirt, and transportation/admission to activities)
Check out the flier for Nursing Camp!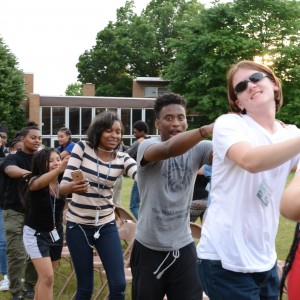 Register for an Academic Summer Camp today!
The registration deadline for all academic camps is Friday, May 26 and seats in each camp are limited.