Do you enjoy math and science, but you're not sure what you want to do with these talents? Perhaps you know exactly what you want to do with your science interests, but you're not sure how to get there. Take the first step toward your future and explore a variety of careers in the sciences!
See forensic scientists do their part to catch criminals, learn how chemists keep our environment clean, and be exposed to a variety of health science career options. Hands-on opportunities to develop your own skills include isolating and analyzing DNA samples, synthesizing common pharmaceuticals in the lab, and testing water samples for pollution.
When: June 18-22, 2017
Who: Students entering grades 10-12
Cost: $425 (includes meals, lodging, t-shirt, and transportation/admission to activities)
Check out the flier for Science Careers Camp!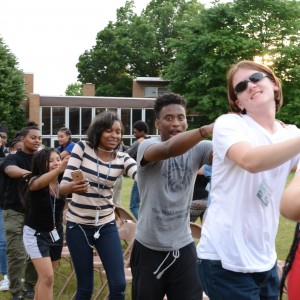 Register for an Academic Summer Camp today!
The registration deadline for all academic camps is Friday, May 26 and seats in each camp are limited.