On behalf of the Malone University community, thank you for your interest in our academic summer camps program! We hope that these camps will provide an opportunity for future college students to test drive their academic interests and get a taste of life on a university campus in a safe and fun environment.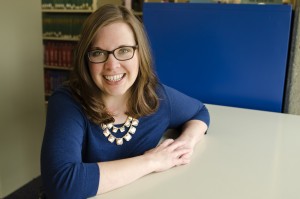 Academic camps are not a new phenomenon, but their popularity has been climbing for over a decade as demand for career preparedness for incoming college students has grown. In a challenging economic climate, students and their families are looking for reassurance that they will be prepared for a job placement after graduation.

Malone understands the weight of that pressure and we want to serve as a resource for high school students who are beginning to weigh career options.

We are offering a wide variety of camps for the summer of 2018 — some focus on a very specific skill set and others are more broad. Whether you are certain of the career path you want to take or not, I am hopeful that one of our choices will suit your interests, even if it's just for fun.

I am the product of an academic camp. The summer before my senior year of high school I spent two weeks on a college campus, immersing myself in curriculum which was exciting for me with faculty members and camp counselors who were truly passionate about what they do best. I clearly remember telling my parents as I turned in my room key at check-out that I wanted to be a student on that campus, and my mental countdown to graduation started then and there. I met my first college friend at that camp, and he and I are still friends today, more than 15 years later. The ironic part of my story? My career now isn't related to my undergraduate degree, or that camp, whatsoever… but I could talk for days about the skills I gained and lessons I learned during that season of life. I wouldn't change a thing and firmly believe that none of that time was wasted.

Whether your story has the same ending as mine or not is not important. But I give you my word that you will learn something new about yourself if you give it a try. You have nothing to lose and everything to gain.

Hope to meet you at #MUcampsweek2018!