A MBA that stands out among the rest
In today's dynamic economy, employers require professionals who understand business on a comprehensive level and use their abilities to move companies forward. Individuals who possess a Master's in Business Administration fulfill this need. Malone University takes the MBA to the next level by cultivating you to work in an ever-changing environment with unique specializations to choose from. You will graduate from Malone prepared to be a servant leader who brings a commitment of integrity and justice into your career advancement.
Available fully online or in a hybrid format, you can finish Malone's MBA program in as fast as 12 months. And our faith-centered curriculum, which emphasizes ethical management practices, provides you with practical groundwork for navigating your industry with integrity and a heart to serve your organization and community.
At Malone, we care about your career and life's calling. You will receive practical knowledge designed to welcome you into an educational community that understands your desire to go the extra mile for those around you. You will learn from professors who possess real-world experience and are dedicated to your academic success. Regardless of the format you choose, you will be welcomed by a community that fosters personal and professional growth.
SPECIALIZATIONS
All MBA candidates will take eight (8) foundational courses and four (4) additional courses per specialization. Students will complete either an applied practicum experience or applied research project. Each specialization is designed to be student-centered so you can learn independently, strategically, analytically, and engage in change for the benefit of an organization or society.
BUSINESS AND DATA ANALYTICS
For professionals who want to advance in the fields of financial analysis, accountancy, risk assessment, project management, or for anyone who uses data in decision making, this track will provide you with a greater understanding of production, operations, and business information intelligence in a variety of industries. Courses include: Data Analytics and Decision Making, Business Analytics, and Operations Management.
PHILANTHROPY AND HUMAN RESOURCE DEVELOPMENT
For fundraising and human resource professionals, or any manager who is responsible for influencing and leading teams in the workplace, this track will prepare you to make ethical business decisions, increase conflict management skills, and inspire social change for the well-being of humankind. Learn to cultivate healthy relationships whether you work in the for-profit or not-for-profit sector. Courses include: Leading Social Change and Innovation, Human Resource Management, Philanthropy Principles and Applied Fundraising Strategies.
SOCIAL ENTERPRISE, INNOVATION, AND ENTREPRENEURSHIP
For small business owners, entrepreneurs, and those who are passionate about the impact that non-profit organizations can make on communities, this track will prepare you to lead in innovative and meaningful ways. Courses include: Psychology and Leadership in Modern Day, Emerging and Contemporary Challenges in Society, and Leading Social Change and Innovation.
How we support you
From the moment you enroll, you will have the guidance and support you need to succeed. Your faculty adviser will not only ensure that you receive a personalized program of study, but they also desire to know you, your personal and career aspirations, and your concerns so that you can walk the commencement stage understanding yourself better as you aim to live a purposeful and meaningful life.
Upon graduation, you will understand how to manage organizations, navigate data for effective decision-making, manage others, and resolve critical problems in business. You will complete your Malone education well-equipped to be a servant leader in your community.
View course curriculum
Each course and its description is listed in the official Academic Catalog.

Once in the catalog, you can use the buttons (pictured left) located at the upper right of the page to plan your courses, save courses to your own personalized catalog, print them, and more!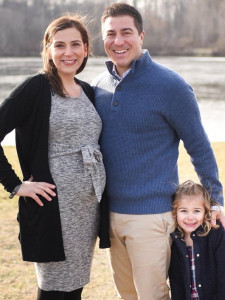 "The 'feel' of Malone was exactly what I was looking for: I didn't want large class sizes or an enormous, overwhelming campus experience. Everyone at Malone was kind and helped me feel welcome."