Meaningful counseling careers begin here.
Are you a servant leader at heart, ready to serve those who are struggling mentally, emotionally, and spiritually? Pursuing a master's degree in clinical mental health counseling and/or school counseling may be the right career path for you!

Our program curriculum integrates Christian faith into practice so you'll be equipped to serve clients holistically, whether you personally embrace Christianity or are working with clients who do so.
Begin your path towards becoming a licensed professional counselor at multiple start dates during the academic year and choose from various program formats and options.
Our program is fully accredited by:The Council for Accreditation of Counseling and Related Educational Programs (CACREP).
Program Options
Clinical Mental Health Counseling (CMHC) Program (synchronous online or asynchronous online formats are available)
The CMHC synchronous online program offers courses taken both synchronously and asynchronously online.

The CMHC asynchronous online program offers most courses asynchronously. Students are required to attend clinical courses and the Group Counseling course synchronously online.
School Counseling (SC) Program
The SC synchronous online program offers synchronous school counseling- specific courses, clinical courses, and group courses. All other courses are offered asynchronously.
Dual Program
Clinical Mental Health Counseling Program + School Counseling Program (synchronous online)

The Dual synchronous online program offers some synchronous clinical mental health, school counseling, and clinical courses. All other courses are offered asynchronously.
There is a large overlap of coursework between the CMHC and SC programs (only 81 credit hours required). Students who complete both programs have been extremely successful in securing employment within the counseling profession.
*Please note, students should expect to meet virtually with a professor and other classmates at least 1-3 hours per week, one night a week, in "synchronous" courses. In "asynchronous" courses, students are not expected to meet virtually with professors or other students.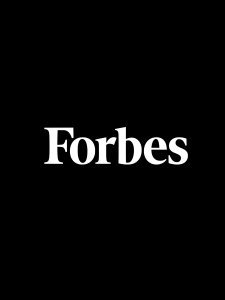 Don't take our word for it
Kara Kaelber, PH.D., LPCC-S
"As Ohio's first university to develop an online CMHC program, we're always aiming for excellence in educating and training our future counselors. To be included in this list is an honor!"
Practical Experience
Our experienced faculty work alongside students to set-up their hands-on practicum and internship opportunities that are spread out over the course of three semesters. 
Our holistic approach to counseling education allows us to continue to graduate highly-sought after counselors who excel in their field. Both the Clinical Mental Health Counseling program and School Counseling program have high pass rates for licensure board exams and high employment rates after graduation. 
All of our counseling programs are accredited by the: Council for Accreditation of Counseling & Related Education Programs (CACREP).