Find your purposeful and meaningful life running and even creating successful businesses
Grow in your gifts of entrepreneurship, management, and leadership in a learning environment that prepares you for both a career and an attitude of service to your customers and community. Experience one-on-one guidance from faculty members with doctoral degrees and a wealth of real-world experience who will guide you toward internships and job opportunities. With a learning community that emphasizes Christian ethics and integrity, you will graduate ready to do business the right way.
Program Distinctives
Prepare for a wide range of career opportunities in the business world by easily completing the business administration major with a second major or minor in finance, accounting, marketing, or data analytics.
Gain a fuller sense of ethical business with a degree that emphasizes Christian ethics.
Experience your learning with an internship with one of our long-standing partners and practical experiences in our student organizations like Student Managed Investment Fund Club or Sport Management Association.
View course curriculum
The business administration major curriculum is listed in the official Academic Catalog.

Once in the catalog, you can use the buttons (pictured left) located at the upper right of the page to plan your courses, save courses to your own personalized catalog, print them, and more!
Business Administration minor
Students who are majoring in another program may choose to take a Business Administration minor in addition to their primary course of study. A minor normally consists of a minimum of 15 semester hours, 6 of which must be taken at the 300/400 level. Each academic school or department must approve the student and curriculum to be used in the completion of each minor for the Office of the Registrar to verify at the point of graduation. View the requirements in the catalog.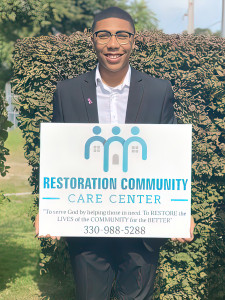 Before ever graduating from high school, Jalen Turner '22 created a nonprofit organization because he wanted to make a difference in his community. Restoration Community Care Center was launched in 2014…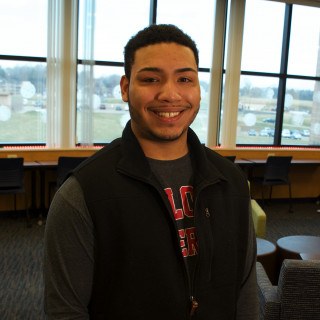 "I chose Malone because I knew being in a Christian environment I could grow and be challenged in my faith, which is something I have not had the opportunity to do in the past."