Find your purposeful and meaningful career pursuing your calling as a servant of God, extending the gospel of Jesus Christ to all people.
Become a part of a program that endeavors to combine faith, theory, and practical experience in order to provide you with a foundation to serve others. Choose from three different concentrations that will allow you to expand upon your desired area of ministry. Our professors come from a variety of Christian faith traditions, opening doors for you to study, experience, and appreciate a wide variety of denominations and worship styles. All students following God's call to missionary service, pastoral leadership, preaching, and teaching are encouraged to pursue this major.
Program distinctives
Follow God's call in your life by concentrating in Pastoral Ministry, Youth and Educational Ministries, or Missions and Cross-Cultural Ministries.
Feel a sense of belonging in a spiritual learning community of students and professors.
Follow God's call to missionary service, pastoral leadership, preaching, teaching, or further study in graduate school immediately upon graduation.
Concentrations
Missions & Cross-Cultural Ministries
Pastoral Ministry
Youth & Educational Ministries
View course curriculum
The Ministry major curriculum is listed in the official Academic Catalog.

Once in the catalog, you can use the buttons (pictured left) located at the upper right of the page to plan your courses, save courses to your own personalized catalog, print them, and more!
Ministry minor
Students who are majoring in another program may choose to take a Ministry minor in addition to their primary course of study. A minor normally consists of a minimum of 15 semester hours, 6 of which must be taken at the 300/400 level. Each academic school or department must approve the student and curriculum to be used in the completion of each minor for the Office of the Registrar to verify at the point of graduation.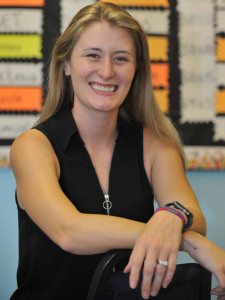 Ashley (Ruppert) Moore-Dunson '17
Ashley leads groups of children in both elementary and middle school levels, working with them in their schools, at the Tiqvah location after school, as well as in their homes.