Find your purposeful and meaningful life as a leader in the sport that you love
Become part of a learning community that shares your love for the world of sports. Access elite internships through our professional network in northeast Ohio, home of the Pro Football Hall of Fame, the Canton Charge, the Akron RubberDucks, as well as the well-known professional teams in Cleveland. Become a well rounded professional and a person of high integrity in a program that emphasizes Christian ethics.
Program Distinctives
Prepare for a wide-range of career opportunities in the sports business world including professional, collegiate, high school, and community competition levels.
Gain a fuller sense of ethical business with a degree that emphasizes Christian ethics.
Experience your learning with an internship with one of our long-standing partners and practical experiences in student organizations like Student Managed Investment Fund Club or Sport Management Association.
Internships
Our connections with local professional teams and others around the country will plug you into great opportunities for internships and jobs in a variety of locations. See where our students have interned over the last several years here!
View course curriculum
The course curriculum for the Sport Management is listed in the official Academic Catalog.

Once in the catalog, you can use the buttons (pictured left) located at the upper right of the page to plan your courses, save courses to your own personalized catalog, print, and more!
Sport Management minor
Students who are majoring in another program may choose to take a Sport Management minor in addition to their primary course of study.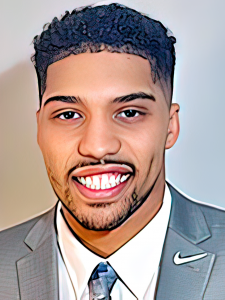 Cameron Ingram '20 is no stranger to being the youngest.