Find your purposeful and meaningful career working with and caring for animals
Become a member of a close-knit learning community in one of the few Christian (or private) zoo and wildlife biology programs in the country. You'll experience one-on-one, hands-on learning utilizing the Malone Zoo and through internships that are both regional and global. Our goal is to prepare you to be a scientifically-knowledgeable caretaker of God's creation.
Program Distinctives
Experience animal handling at our on-campus zoo including invertebrates, freshwater and saltwater fish, and native and exotic amphibians, reptiles, birds, and mammals.
Gain knowledge in animal husbandry, animal training, scientific research, and environmental monitoring. Malone has an informal research partnership with Akron Zoo and several other local institutions including Stark Parks, Beech Creek Botanical Gardens, and Clover Field Wildlife Care.
Gain a fuller appreciation for zoo and wildlife biology from professors who value the natural world as part of God's creation.
Internship opportunities
Internships are a vital part of the Zoo Bio major at Malone, and you are encouraged to pursue as many opportunities as possible. Our students have interned all around the world in more than 100 locations since 2012, including the Akron Zoo, the Columbus Zoo, with the Navy Marine Mammal Program, OSA Wildlife Sanctuary in Costa Rica, and the Ashia Cheetah Experience and ZA Cheetah Conservation in South Africa. Where in the world will you go?
This map features recent internship locations for Malone zoo & wildlife biology students: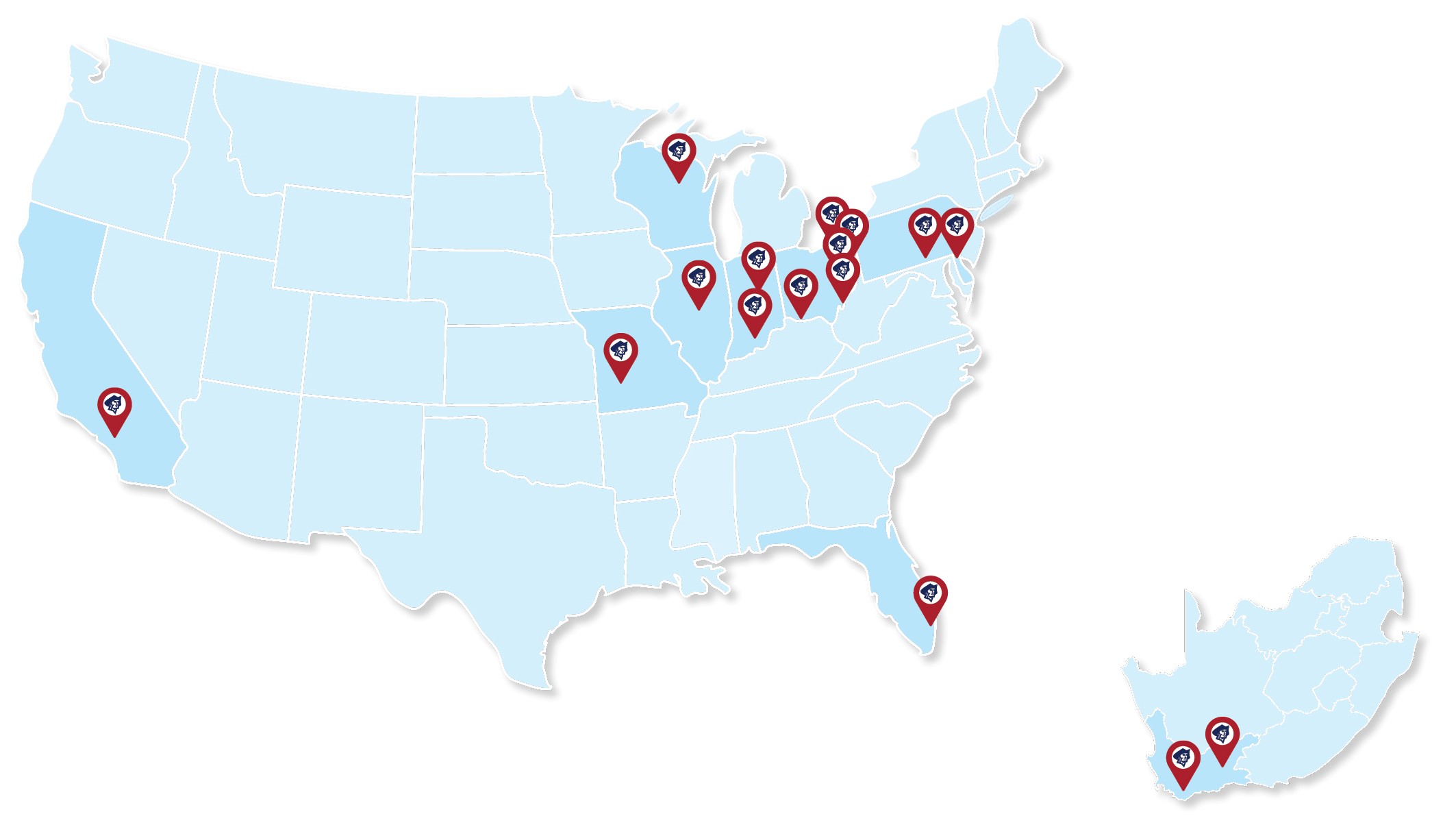 View course curriculum
Course requirements for this major are listed in the official Academic Catalog.

Once in the catalog, you can use the buttons (pictured left) located at the upper right of the page to plan your courses, save courses to your own personalized catalog, print them, and more!