The Worldview Forum scheduled for April 1, 2020 has been cancelled due to the recent recommendations by Ohio Governor Mike DeWine and State Health Department Officials to limit large gatherings. We apologize for any inconvenience and appreciate your understanding as we navigate the COVID-19 situation. Please click the link below for updates and additional information regarding the actions being taken to ensure the health and safety of our students:
Unpacking Evangelical Support for Donald Trump
Wednesday, April 1, 2020 – 7 p.m.
Johnson Center 106
CANCELLED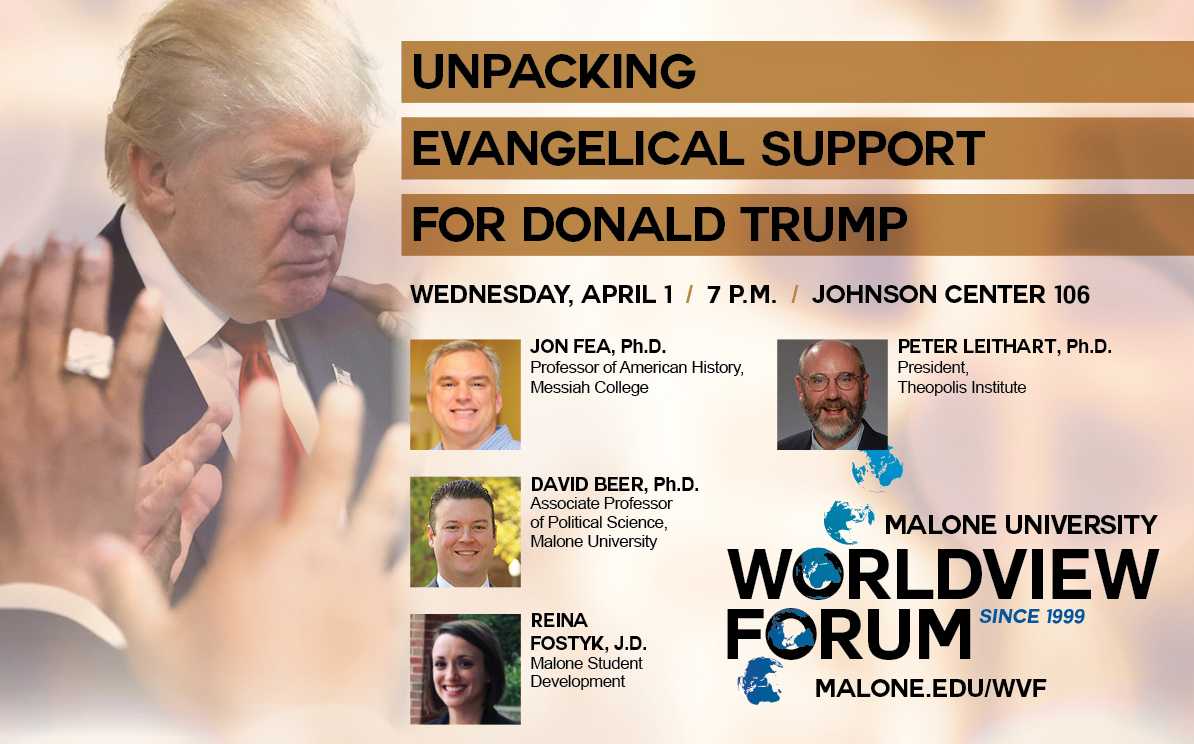 Why don't evangelicals agree about Trump?
What can history tell us about evangelical civic engagement?
How should pastors talk about politics?
How has Trump affected the Christian witness?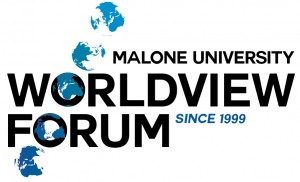 The intent of the Worldview Forum Series is to provide the community with the opportunity to practice critical thinking and civil dialogue in the comparison of various worldviews in a professionally moderated, academic environment. It is expected that the forums will help those who attend learn to identify the constituent elements of differing worldviews as well as their implications upon belief and practice. Past topics have included discussions between Muslims and Christians, the commonalities between the Catholic, Orthodox, and Protestant faiths, just-war and pacifism, homosexuality, pagan religions, and much more.