Lexus Roshong, Graduate Assistant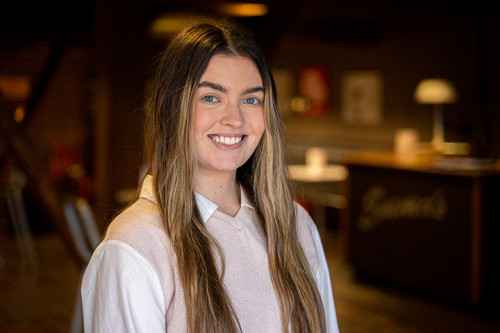 I am a current graduate student in the program for School Counseling here at Malone. With a bachelor's in psychology, I wanted to further my education to follow my vocational calling.
As a transfer student, I found myself not wanting to establish new connections, but the community here at Malone were eager to make a connection with me and that is what changed my perspective of the college atmosphere. My professors have helped me tremendously in learning how to be a better student and a successful individual in the workplace. Through working in the College Credit Plus program, I am gaining an opportunity to work with school counselors in the area as well as prospective students. I want to help you get a head start in taking college courses so you can feel more prepared and adept in the transition process. Malone has also given me opportunities to further my relationship with God as well as being an active participant in helping the community.
The admissions staff here are very helpful and are willing to be of help in the process of discovering the right path for you. I would encourage you to apply for courses here at Malone so you can widen your perspective of the world along with furthering your education!