A Supportive Community of Truth-Seekers
We recognize that students arrive at Malone with different ideas about God. Perhaps you are just beginning to ask questions about faith. Perhaps you are a committed follower of Jesus Christ, fervently pursuing His plan and purpose for your life. And maybe you fall somewhere in the middle. Whether you are exploring a newfound faith or are ready to dig deeper into your relationship with God, the Malone experience is designed to meet you where you are in your journey.
At Malone, we believe that faith and knowledge are inextricably bound to one another and should not be compartmentalized or fragmented.
We meet weekly as a campus community for worship. Beyond that, professors and students examine what the Christian faith has to say about a given discipline and what that discipline has to say about the Christian faith. These actions stem from our belief that Christ is known not only through Scripture, the workings of the Holy Spirit, and tradition, but also through the pursuit of knowledge.
Here, faith is not only intertwined with academic pursuits, but also throughout the Malone experience—in the classroom; on the athletic field; in Bible studies and life groups; through numerous planned spiritual formation opportunities; and through conversations with faculty and staff, including our supportive Office of Spiritual Formation staff.
We support students as they explore and develop their beliefs. This environment encourages students to courageously examine what they believe, why they believe it, and to become people of character who turn their faith into action.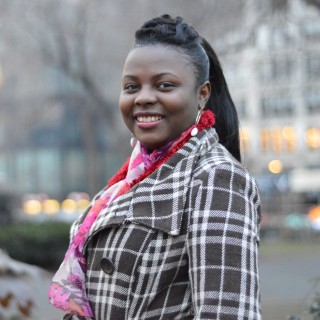 "I have arrived at a place where Malone prepared me to be. Living a life of purpose, knowing that if you truly believe you are called for such a time as this, with purpose on your life—there is no such thing as coincidence."