Adventure opens eyes to new career paths
Micayah Miller '17 has always enjoyed wildlife, but was unsure what career options most appealed to her when she first enrolled at Malone. After two summers as a camp counselor at the Everglades Youth Conservation Camp in Loxahatchee, Florida, she has discovered a deep passion: conservation education.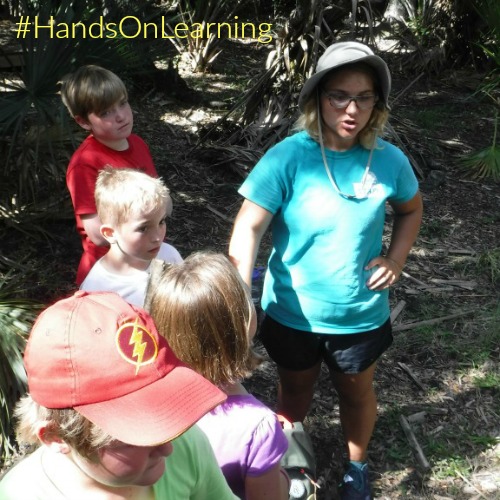 As a counselor Miller has led Wildlife Adventurers, a group of 15 3rd-5th grade campers, through a week of learning how plants and animals adapt to different ecosystems in Florida.
"I enjoyed watching my kids' eyes open to what we were learning," Miller said. "It was so rewarding to watch them enjoy things they didn't think they would enjoy… like bugs."
Everglades Youth Conservation Camp attracts students from all over the world, and Miller began to understand the challenges of communication in the classroom, even a classroom without walls.
"Because I had 15 new campers each week, I had to think on my feet and decide how to help these students work in small groups and independently," Miller said. "I had campers from Taiwan, Mexico, Germany, and I wanted to remain aware of their cultural sensitivities. Taiwanese students were hesitant about swimming and water sports. I had multiple language barriers at the same time. Sometimes we used pictures to communicate."
Miller is excited for what her future might hold.
"I had no idea I loved to teach!" she said. "This experience gave me a taste of how much fun it is to share what I've learned with students and how fulfilling it is to learn from them. I love conservation education, and feel that my experiences at Malone and at camp are preparing me well for my career path."