Announcing Malone University's Chamber Music Camp for Strings
Malone University will host a new Chamber Music Camp for Strings on campus July 7 and 8, 2023, which will conclude with a final recital on July 9.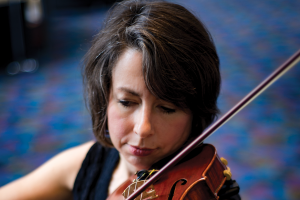 An intensive learning experience, participants will rehearse in small groups, receive coachings and attend seminars given by professional string players, and perform together in a capstone recital.

"We are looking forward to working with students to help them advance their playing, practicing, and performing skills by making music together in small groups," said Amy Glick, instructor of violin and viola and String Ensemble director at Malone. "Chamber music is more than just super fun to play. It's a great way to get to know yourself, your instrument, and your peers better. You'll come away with a new understanding of what it takes to prepare and perform music, along with the great satisfaction of working hard to produce something really amazing."

The camp is open to intermediate and advanced youth string players (Suzuki Book 3, or similar, and above) who play violin, viola, cello, and bass. The cost of camp, including lunch on July 7 and 8, is $125 and registration is open online until June 15 or until the camp is full.