Excitement builds as new leadership team appointed to lead Pioneer Spirit Marching Band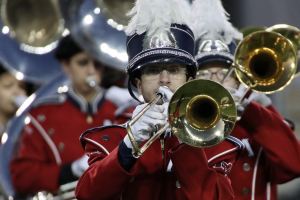 Malone University officials have appointed two long-time and respected music educators to build the institution's band programs. Otis French, D.M.A., has been named Director of Bands while Jason Wyse joins the Malone faculty as Director of Music Educator Preparation and Associate Director of Bands. French currently serves the University of Mount Union as Director of Bands while Wyse is the Director of Bands at Brecksville-Broadview Heights High School. Band programs at Malone were previously led by Steve Grimo, D.M.A., who retired in the summer of 2017. A search process that began in the fall and involved faculty, staff, and students led to the appointment of French and Wyse.
"We saw two strong candidates with complementary skill sets and great ability to build relationships with students and regional partners," said Malone Provost Nate Phinney. "Dr. French has tremendous experience building collegiate bands. Mr. Wyse has extensive experience with music education standards in Ohio. Both are well aligned with our mission to deliver a distinctively Christian education. We believe that strong programs attract strong students and bringing on such an exceptional team gives us a very strong instrumental program."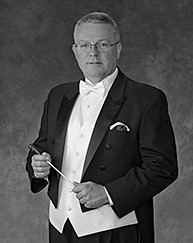 French has served as Director of Bands at Mount Union since 2014 and has more than 30 years experience as band director. Prior to Mount Union he worked in music leadership positions at East Stroudsburg University, Marquette University, and with many units of the United States Army band program. He earned his Doctor of Music Arts degree from the University of Maryland, master's degree at Indiana University, and completed his undergraduate degree at Saint Leo College.
"I've always had a lot of respect for the music faculty at Malone and admired their work," said French. "I learned of Malone's desire to build their program and was interested because I enjoy program building. Getting the opportunity to do that in a distinctively Christian environment is very exciting for me. I feel called to do that."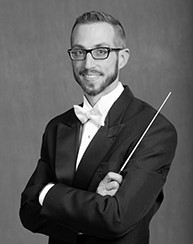 Wyse has led the Brecksville-Broadview Heights High School band since 2010 and has more than 15 years experience building and leading marching bands. In his current position he is responsible for a 300-plus marching band plus four auditioned concert bands, an advanced jazz ensemble, and other instrumental ensembles. Wyse holds a master's degree from The Ohio State University where he was a member of the band and completed his bachelor's degree from Grove City College.
"Knowing what Malone stands for and the quality of the education led to my interest in the position," said Wyse. "Building a band is all about family, building a culture. We'll do more than make them better musicians, we'll make them better people. We want to excel musically and we'll push them in that regard, but they will come out of the program with characteristics that will serve them well in life, no matter what they choose to do."
French and Wyse are looking forward to working together to build the bands program at Malone.
"Bringing us on as a team is such a show of Malone's commitment to the band program and music education," said French. "I'm honored to be a part of that mix. Jason and I are excited about the vision and commitment the university is making in building the program."
"This is a great opportunity for Otis and me," said Wyse. "I'm convinced we will work together well and be able to build a great program. I'm excited to be joining such a respected music program and institution."