FINDING HER WAY. Transferring to Malone helps local photographer find her calling
Liza Kirk was unsettled. Something didn't feel right. As a freshman at another area college, the Carrollton High School graduate was enjoying her collegiate experience and her pursuit of a nursing degree, but something was missing.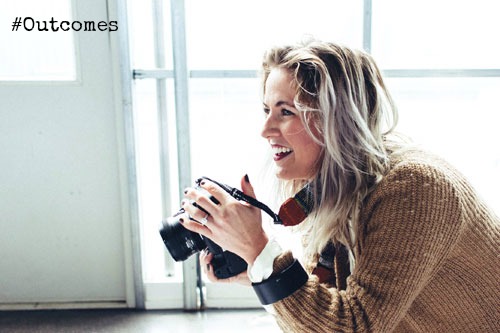 She prayed. She reflected on what made her happy.
Malone was familiar to her as her mother, Valorie, and sister, Hannah, had both earned Malone degrees. Kirk had been on campus many times visiting her sister, but she thought Malone was "my sister's thing."
The stirring within her continued and she decided to transfer to Malone and pursue a degree in biology. The internal noise was quieted, a little. She was welcomed into the community, but she knew she still had not found her path.
A visit to Professor Mike Ophardt's office proved to be the direction marker she needed.
"I went into see him and told him that I didn't have a business mind, that I was a creative nerd, but I wanted to pursue my love for photography and run my own business," said Kirk. "He made me feel welcome right away and said, 'Great, let's get started.'"
Kirk began an interest in photography in high school. Her father, Dan, nurtured the interest by investing in quality equipment. What started off as an interest in nature photography grew to the point that Kirk was soon shooting senior portraits for her classmates and an occasional wedding. The more she photographed, the more word spread about the talent she demonstrated with the composition of her photographs. The interest in photography had become more than a business, it had become a passion. In the summer of 2016, Kirk photographed more than 20 weddings.
"Photography is so much more than a way to make money for me," said Kirk. "I love the emotion, the rawness of the day. I'm trusted to capture one of the most important days in their lives and it's a lot of pressure, but I love it."
A senior who will graduate in December, Kirk already has shoots scheduled into 2018 and is excited to have the time to devote to growing her business.
"I see God's hand in all of this," said Kirk. "He led me to Malone and to pursue photography. I feel like this is my opportunity to serve my clients and to allow them to be able to reflect upon the happiness they felt for the rest of their lives. I want to do a good job for them, but the reward is really knowing that I was part of a memorable day for them and their families."
You can see Kirk's work on Facebook @lizakirkphotography.