Malone faculty member receives Counselor Educator of the Year Award
Christina Schnyders was recently chosen as Counselor Educator of the Year by the Ohio Association for Counselor Education and Supervision (OACES) Awards Committee.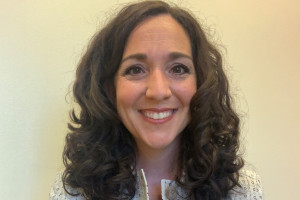 Schnyders, director of Malone's graduate program in counseling and human development, is passionate about her teaching and counseling career, so this award came as no surprise to those closest to her.

"Christina is so deserving of this prestigious award," said Kara Kaelber, chair of the department of psychology and counseling. "She is a gifted counselor educator and a servant leader at heart who works very hard to provide high-quality education and training for our graduate counseling students. She cares deeply for our students and they have benefited greatly from having her as their professor."

To be awarded this honor, a member of the Ohio Association for Counselor Education and Supervision needs to nominate another OACES member for this award.

"Being counted among the previous recipients of this award, who have truly embodied the qualities and characteristics of servant-leaders, is a tremendous honor," said Schnyders.

She has been teaching at Malone since 2013 and currently serves as faculty chair for the University. She previously served as a counselor in North Canton and in Carroll and Tuscarawas counties.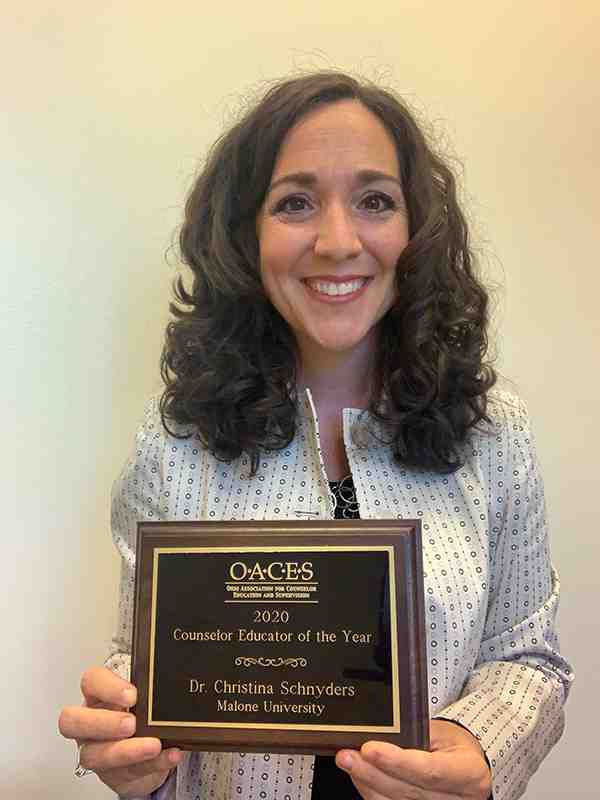 "I am incredibly grateful for our emphasis on the integration of Christian faith and learning here at Malone," Schnyders said. "I am blessed to be surrounded by incredible faculty in my department and across campus who have modeled for me what Christ-centered teaching looks like across various academic disciplines. I have grown tremendously, both as an educator and as a person, by working alongside such amazing colleagues."

Her desire to help others as an educator is purpose-driven and rewarding.

"Every day, I have the incredible opportunity to come alongside students who hold a God-given desire to love, serve, and advocate for others and help equip them with the skills and tools necessary to do so effectively through the context of counseling. This, for me, is an incredible privilege and blessing."