Malone faculty member receives G-MAC Faculty Mentor of the Year Award
The Great Midwest Athletic Conference (G-MAC) recently announced that Beth Clark-Thomas, professor of education emerita, was the recipient of the 2019-20 Faculty Mentor of the Year award.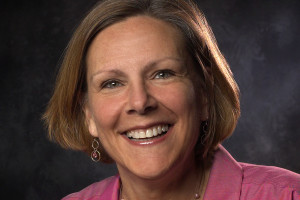 This is the seventh announcement of the conference award since its inception during the 2013-14 academic year and the first time a Malone faculty member has received the award since joining the G-MAC as a full member institution in the 2016-17 academic year.

Nominees were brought forward and voted upon by institutional Great Midwest Student-Athlete Advisory Committee (SAAC) groups.

"A student-athlete contributes immeasurably to the overall culture of a university community," said Clark-Thomas. "I consider it a privilege to support all student-athletes in the pursuit of their passion and their purpose, both on and off their field of play. I am humbled by this honor and am grateful for the opportunity to serve the incredible student-athletes at Malone University."

Clark-Thomas most recently served Malone as the Dean of Retention and Student Success while advocating tirelessly for partnership between college athletics and academics. She also received the Pioneer Service Award at the Malone Sports Awards earlier this spring.

"Beth truly has a servant's heart and a passion to get involved and make sure our students succeed," said Steve Wirick, associate professor of exercise science and member of the Great Midwest Joint Council. "Her unwavering advocacy for student-athletes and infectious positivity is on display daily. She understands the role of athletics in higher education and works to build strong roots in our student-athletes to ensure success long after their sports careers have faded."

Malone volleyball graduates and twin sisters, Faith and Sierra Lau '20, recognized Clark-Thomas as approachable and invested while motivating students to establish a strong drive and work ethic.

"We always knew we could go to her if we were struggling in classes and volleyball, and we know many other student-athletes felt the same," said Sierra, a defensive specialist. "She found ways to brighten our days with humor and a friendly smile, but most importantly, she was never afraid to share that Jesus is the foundation of her hope, purpose, and passion in life."

"She always found a way to be honest and tell you what you needed to hear without discouraging you or making you feel defeated," said Faith, an outside hitter who was second on the team in kills per set for 2019.

Bill Eddins, Malone's women's golf coach, lauded the respect Clark-Thomas has earned from her colleagues and emphasized that she 'epitomizes the best that a Malone faculty and staff member has to offer.'

The Great Midwest Faculty Mentor of the Year is chosen annually based on representation of the NCAA Division II core values, mentorship with student-athletes, and a strong commitment to helping student-athletes excel in future endeavors following the conclusion of their athletic careers.
Clark-Thomas will also be on the ballot for consideration at the NCAA level for the Dr. Dave Pariser Faculty Mentor Award as selected by the National Division II SAAC. That award will be presented at the 2021 NCAA Convention scheduled to be held January in Washington, D.C.