Malone reaches record level for annual giving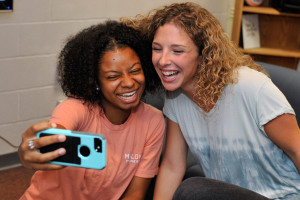 Malone University officials announced today that the university recently achieved a record level of attainment for the institution's annual giving program, The Malone Fund. At the end of Malone's 2019-2020 fiscal year on June 30, attainment for The Malone Fund was $1,086,433, surpassing the previous record of $1,017,692 established in the 2008-2009 fiscal year.
"Our success in annual giving this year is an extraordinary statement by our alumni and friends who stepped forward to support Malone students during this challenging time created by the Coronavirus," said Malone President David King. "Our graduates understand the value of the transformational student experience offered here and their generosity demonstrates that they want those experiences to continue for generations of students to come."
At the end of the 2018-2019 fiscal year, Malone finished with a total of $1,010,353 in annual giving and $1,000,649 in 2017-2018.
"We're blessed to have graduates who leave Malone and go on to work as true servant leaders, people who are making a difference in their communities, professions, and churches," said Vice President for Advancement Pat Roberts. "Our alumni remain part of the Malone community and continue to shape the curricular and co-curricular experiences for current students with their philanthropic gifts."