MALONE RECEIVES CHOOSE OHIO FIRST GRANT TO SUPPORT CAREERS IN STEM
Malone University has been awarded $1,089,999.96 from the Ohio Department of Higher Education to support students with an interest in careers in STEM.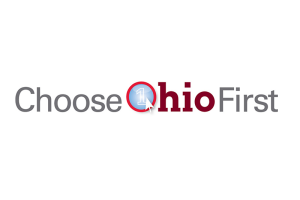 Choose Ohio First is an important part of Ohio's strategy to develop STEM talent around the state. As such, the DeWine-Husted administration has committed more than $200 million to STEM and STEM-education scholarships. Recent employment data show that in the year after graduation, 78% of Choose Ohio First scholars were working in Ohio and/or enrolled in a U.S. college.

Malone is one of only two Christian universities in Ohio to receive the award, and is fully committed to supporting high-quality STEM programs that meet market demand for Ohio's workforce.

"We're thrilled that the Ohio Department of Education has awarded this generous scholarship funding to us," said Provost Christina Schnyders, Ph.D., LPCC-S. "As a Christian institution, the ways in which we integrate faith into our learning uniquely prepares students to be servant leaders in their chosen professions. We believe that our Christian worldview prepares compassionate healthcare practitioners, wise stewards of God's creation, and empathetic educators across STEM and other disciplines."

To be eligible for Choose Ohio First funding, Ohio residents must be seeking an undergraduate or graduate degree and must be new to the STEM program at the institution. They must enroll in one of the institution's eligible programs of study and meet admissions criteria.

Malone students will be eligible to receive up to $8,000 in additional scholarship funding. Undergraduate programs that are eligible for support include biochemistry, biology, environmental studies, mathematics, nursing, and zoo & wildlife biology. Graduate programs that are eligible for support include clinical mental health counseling and the Master of Science in Nursing (MSN). Priority is given to those who indicate interest by February 1, 2024.

"Having campuses on our list of Choose Ohio First awardees for the first time is a testament to the success - and the importance - of this program," said Chancellor Randy Gardner. "I am pleased to have Malone University as a new Choose Ohio First partner and know it will do great work in preparing its STEM scholars."