Malone Senior receives scholarship from the Ohio Foundation for Music Education
Katie Fanning '22 chose Malone because felt drawn to the Pioneer community and the music faculty members who showed her that Christ would be at the center of her college education.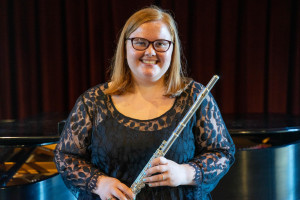 A music education major, and flute player, Fanning has been recognized by the Ohio Foundation for Music Education (OFME) for her passion for teaching by awarding her a Edith M. Keller Memorial Scholarship to support her in her upcoming student teaching efforts.

"I'm excited to be a music teacher because I will be able to share my passion for music with others," she said. "I love to make music and guide students through that process. My favorite age group to teach is high school and I hope to be the kind of teacher who inspires her students to make the world a better place through music. I want my future students to feel comfortable talking with me about anything."

This selective scholarship, for Ohio Collegiate Music Education Association (OCMEA) members, and sponsored by OFME, was awarded to five college seniors in Ohio who will be student teaching this semester, to provide resources for their classrooms and funds for their daily commutes.

"Malone has prepared me to be a teacher by first showing me what great teachers look like," Fanning said. "My music and education professors have set tangible examples for me and shared their knowledge on how to be teachers of integrity. My knowledge of music has also grown immensely while I've been at Malone, so I feel well prepared to guide students in the study of music."

Currently serving as band president, and a member of Kappa Delta Pi, Malone's education honors society, Fanning has immersed herself in opportunities to grow as a musician and as a person.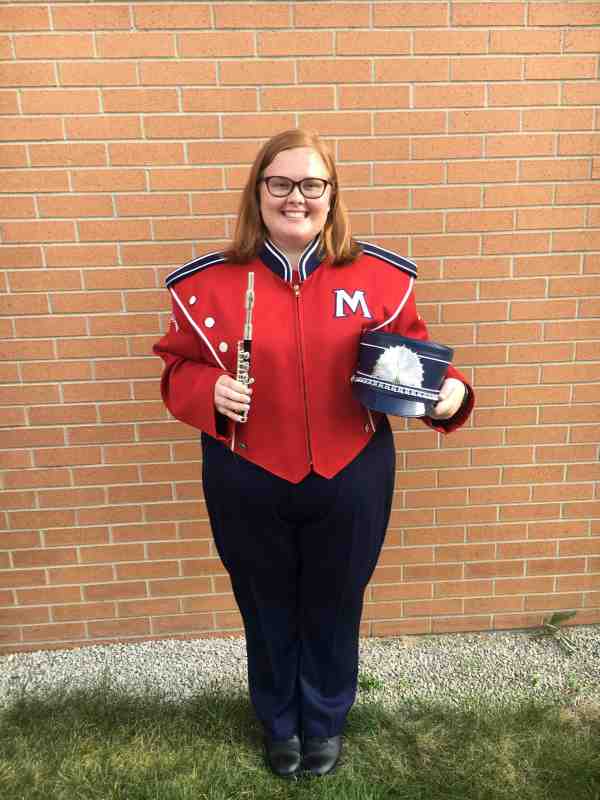 "I have made so many wonderful memories and meaningful friendships as a result of my involvement in the Pioneer Spirit Marching Band, Symphonic Band, Jazz Band, and Flute Ensemble," she said. "I am so grateful for the life-long friendships I've made through band at Malone and can't wait to create that same kind of 'family' in my future classroom."

"Katie has been an exemplary student and member of our Malone community," said Michael Benson, professor of music and chair of the department of music. "It has been my joy to watch Katie grow as a musician and I look forward to watching her make a difference in the lives of music students who will cross her path."