Malone to become All-Steinway School
All-Steinway School status is awarded to an institution directly by Steinway & Sons and is contingent upon 90% of the pianos owned by the institution being Steinway designed pianos.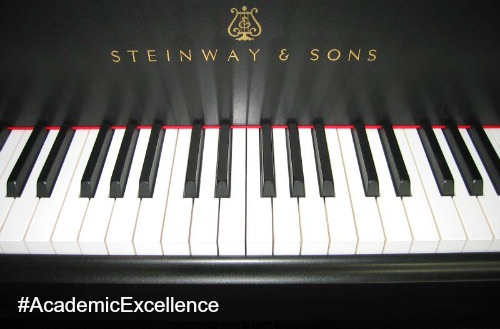 Malone has 24 pianos that will be included in this program and will replace 19 of these with new Steinway pianos to earn the All-Steinway designation. The pianos will be placed in performance spaces, teaching studios, classrooms and practice rooms. All pianos at an All-Steinway School must be kept in performance quality condition.
"Becoming an All-Steinway School will offer a great number of positive benefits for the institution," said Jack Ballard, professor of music. "It will greatly enhance the student experience, provide numerous opportunities to attract visitors to campus for Steinway performances, and serve as a strong motivator for prospective students to choose Malone. Steinway has such a strong brand and is associated with excellence in music. Aligning with Steinway brand will enhance Malone's reputation throughout the region."
Funding for the initiative will be raised through an upcoming capital campaign, according to Stephen Weingart, vice president for university advancement. "We talked with Steinway representatives this summer and they shared the great success other institutions have had in raising the funds necessary to attain All-Steinway School status. The Steinway brand is so strong that frequently the effort brings new donors into a relationship with the institution."
Steinway & Sons was founded in 1853. Each Steinway piano is handcrafted and takes a year to build. Other Ohio All-Steinway Schools include Oberlin Conservatory, Cleveland Institute of Music, and the University of Cincinnati College Conservatory of Music.