Malone University launches online Master of Science in Nursing
Malone University officials today announced a new Master of Science in Nursing (MSN) program that can be completed online.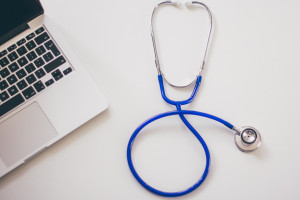 Building on the strengths of Malone's respected MSN degree, which is currently delivered in a hybrid model, the new fully online offering is shaped to meet the needs of practicing registered nurses.

"It is increasingly difficult for students in our MSN program to balance the demands of their nursing careers, life at home, and the challenges presented by the pandemic," said Debra Lee, chair of the Malone nursing department and the Institution's chief nursing administrator. "The online modality will provide a broader degree of flexibility and accessibility for students who want to grow and advance in their career by earning the MSN."

While completing the degree online, students will still have an opportunity for hands-on learning experiences with Malone faculty through three intensive, advanced skills lab sessions planned for the beginning of the program, the midpoint of the program, and at the conclusion of the program as students begin to transition into practice.
Malone University offers two tracks for the MSN program:
Students may also elect to add our Certificate in Nurse Education to their MSN coursework.
Malone also offers post-master's certificates, including:
"There is no change in curriculum," said Sheri Hartman, director of the MSN program. "Only the mode of delivery is changing. The same high standards that our current program is known for will remain and our students will have the opportunity to utilize Malone library resources, campus facilities, and meet with faculty and peers in person if they desire."